To highlight a row in Gmail, you must first select it by clicking the check box next to it. You can't simply highlight it on mouse over. There's also no way for you to change the highlight color for your "read" and "unread" emails.
If you wish to attain such options, then you need to do the following steps. Just keep in mind that the method mentioned in this post will only work if you are using Gmail in Google Chrome.
The Steps – How to highlight rows on mouse over in Gmail
On your Chrome web browser, go to the Web Store then search for an extension called "Row Highlighter for Gmail".
Download and install the said extension on your web browser.
Once installed, the extension will automatically act on its own. It's also non-obtrusive as it will not add any icon to your browser's omnibar.
So what's next? Simply log in to your Gmail account. If you're already logged in, simply reload your account. It also doesn't matter if you're using multiple Gmail accounts. The extension will work regardless if you're viewing your first Gmail account, second Gmail account and so on.
Go to your Gmail inbox then hover your mouse cursor over any email entry that appears on your mail list. It will be automatically highlighted. No need to mark the check box.

As you can notice, the highlight for your "read" emails is yellow while the highlight for your "unread" emails is green (light green).
To change the highlight colors, just go to your browser's extensions page (type chrome://extensions on your browser's address bar then press "Enter"). Find the entry for Row Highlighter for Gmail then click the "Options" link under it.
Your browser will then open the extension's settings page in a new tab so all you need to do is to specify the colors for your "read" and "unread" emails. Don't forget to click the "Save" button as soon as you're done. You also need to reload your Gmail page in order for the changes to take effect.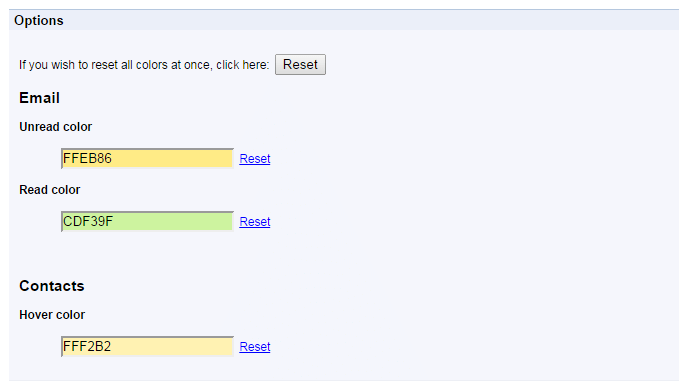 So that's it. You now know how to easily highlight rows on mouse over in Gmail.
Related Posts