This article covered how to remove website page elements for printing. There are also other alternative extensions for Google Chrome that you can remove website page elements with. Among them is ContextDeleter with which you can remove elements from pages even if you're not going to print them.
This is the ContextDeleter page from which you can add it to the Google Chrome browser. Click on the + Free option, and then open another website page. Now when you right-click text in a page, you'll find a Delete this element option on the context menu as below.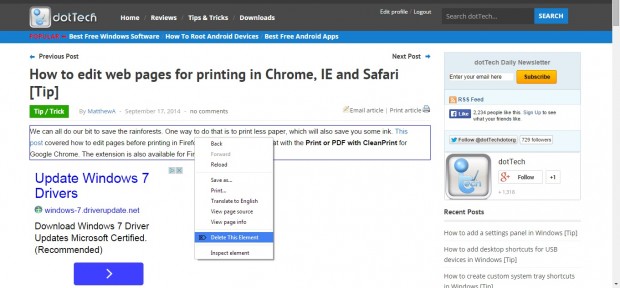 Click on Delete this element to remove the text within the square from the page. You can also delete website page images and links much the same as in the shot below, but can't delete page ads. Click the Reload this page button to the left of the address bar to restore the original page.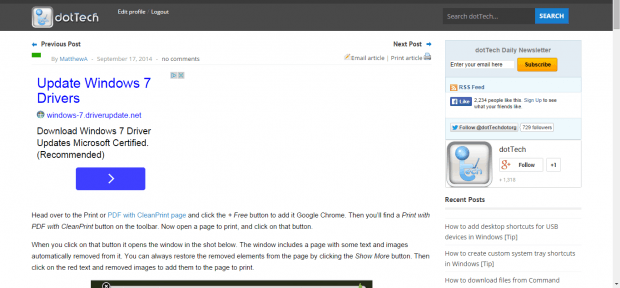 The main difference between this extension and Print or PDF with CleanPrint is that you can remove elements from pages and browse them. CleanPrint is primarily an extension built to remove page elements before printing them. With ContextDeleter we can browse the page with the images, text and links removed.
Of course, you can also remove page elements before printing them with Context Deleter as well. That will save both paper and ink. To print the pages with elements removed, select the Print option from the Customize Chrome menu.
ContextDeleter is a fairly basic extension without any additional options. Nevertheless, you can still remove most of a page's content whilst browsing and before you print a page.
Related Posts