At most you can fit about 10 tabs on the Firefox tab bar. If you open more, tab scroll bar buttons then emerge so that you can scroll through them. However, with Prevent Tab Overflow we can fit double the number of visible tabs on the tab bar.
Prevent Tab Overflow is an extension for Firefox that you can add to the browser from this page. Click on the + Add to Firefox and Install Now buttons to install. Then open 11 tabs on the tab bar as in the shot below.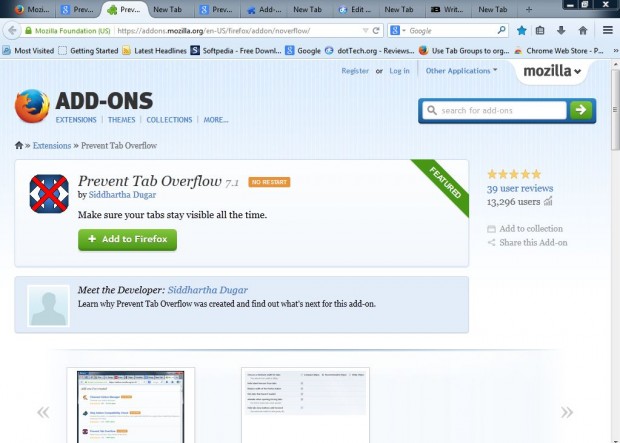 All the tabs remain visible on the tab bar. Consequently, there are no scroll buttons on the tab bar. However, if you open enough of them there will still be a tab overflow.
To maximize the number of tabs that you can fit on the bar before overflow, click the Open menu button at the top right of the browser and Add-ons. Then press the Options button beside the Prevent Tab Overflow add-on to open the page below.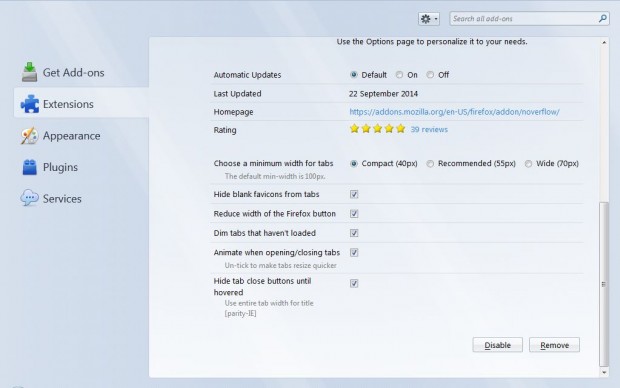 There select the Compact (40 px) radio button. Also select the Hide blank favicons from tabs option. Then you can open up to 21 Firefox tabs before tab overflow as in the shot below.
As such, the add-on doesn't really prevent tab overflow! If you open enough Firefox tabs, there will still be scroll bar buttons on the tab bar. However, with this add-on you can still open double the number of tabs on the tab bar before overflow occurs.
Related Posts