This article covered how to save and restore Firefox browsing sessions. You can also do that in Google Chrome, but a different extension is required. With Awesome Window and Tab Manager we can save all the page tabs open in Chrome, and then restore them after closing the browser.
Head over to the Awesome Window and Tab Manager page, and click + Free to add it to the browser. Then you'll find Awesome Window and Tab Manager button on the toolbar as in the shot below. Open a few page tabs in Chrome, and press the extension's button.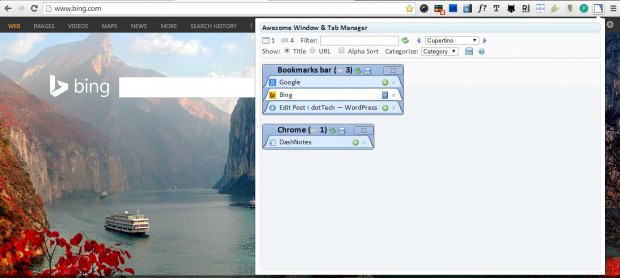 When you click on the button it opens the window above. That shows you a list of your open page tabs. Press the Save and Restore Session button to open the Sessions window below. There give the session a title, and then click the disk icon on the right to save the open page tabs. Now you can always reopen those saved page tabs from the Sessions window.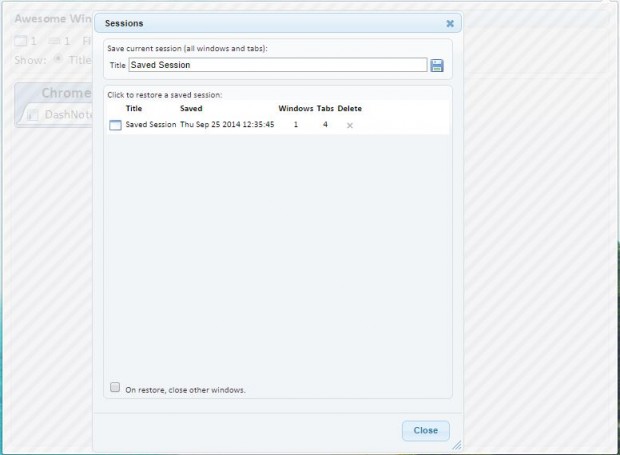 The extension also has a few additional options to categorize the page tabs listed. Click the Categorize drop-down list to select Window, Domain and Category options. You can also select Title and URL radio buttons to include either the page titles or Universal Resource Locators on the listed tabs.
The Awesome Window and Tab Manager window has a variety of alternative templates to select from. To select a new template, click the drop-down list in the shot below. Then choose an alternative template from there.
Awesome Window and Tab Manager is a great extension for Google Chrome. With this extension you'll never lose a browsing session. Saving sessions can be also an alternative to bookmarking website pages.
Related Posts