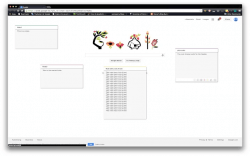 Sure, there are lots of cool and interesting sticky note apps that you can use. Each app also has its own distinct feature. You can add notes of any color and even sync your data across web browsers. You can also add links to your sticky notes and view them all in a browser-based board. Now, what if you want something more? Like, for example, being able to create and post sticky notes on any website or page? If that is the case, then all you need to do is to follow the steps listed below.
How to post sticky notes to any site or page in Chrome
In Chrome, you can easily post sticky notes to any webpage or site. How? Simply read on.
On your Chrome web browser, go to the Web Store.
Search for an extension called "Sticky Notes Collector" then download and install it on your web browser.
Once installed, just open any website or page (ex. dottech.org) then click the icon for the said extension. The icon is located on your browser's omnibar.
As you can notice, every time you click the icon, a new blank note will appear on top of the page or site that you're viewing. Each blank note can be customized according to your liking. You can even change the note's color before adding a title and description.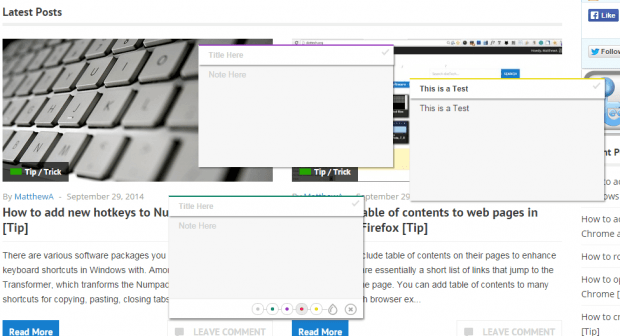 Once you're done creating a new note, it will just stay on top of the page that you're viewing. You can also drag or resize the note according to your liking. Just click the icon again to add more notes.
The good thing about Sticky Notes Collector is that even if you close the site, the notes will remain. So if you want to view your notes again, just open or reload the site and that's it.
If you want, you can also choose to view all of your saved notes in your online board.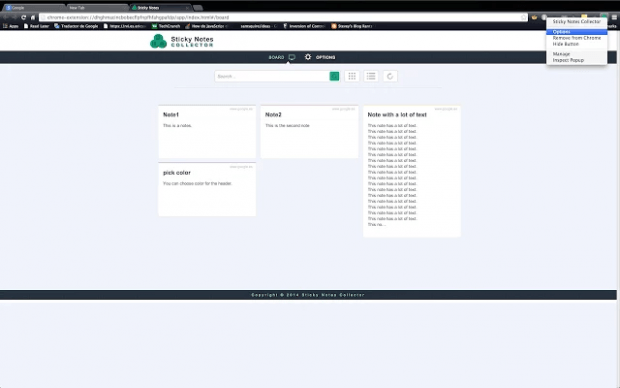 To view your online board, just right-click on the extension's icon on the omnibar then click "Options".
If you want to sync your notes across browsers or between computers, just make sure to log-in to the said extension using your Google account.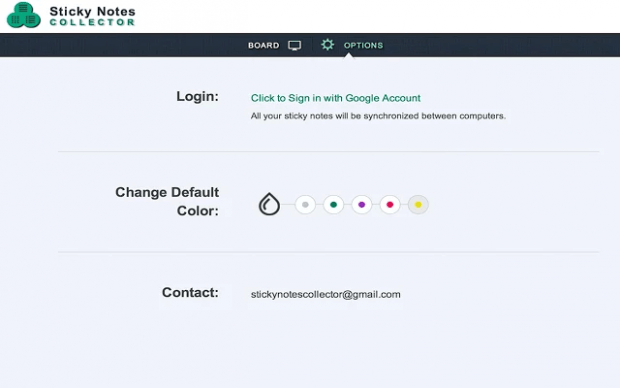 It's that simple.
Related Posts