This article covered how we can open PDF documents in Firefox. However, you can't convert website pages into PDF documents with the PDF Viewer add-on. To convert website pages to PDFs with Firefox, check out the url2PDF add-on.
You can add url2PDF to the browser from this page. There click on the + Add to Firefox and Install Now buttons to add it to Firefox. Then there will be a rocket icon on the browser's toolbar as in the shot below.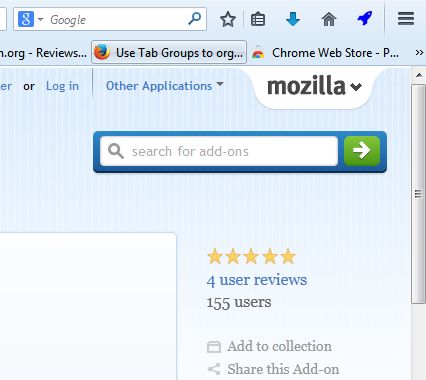 Now open a website page in the browser to convert to a PDF document. Once you've opened the page, click blue rocket icon to convert the page. The page will then open in a PDF tab as below.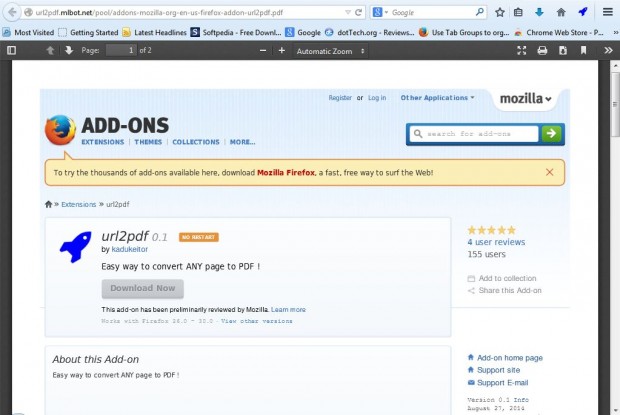 That page tab includes print, zoom in and out options to select from. At the top left there is also a Toggle Sidebar button that opens page thumbnails as in the shot below. As such, you can navigate the website page by selecting the thumbnails.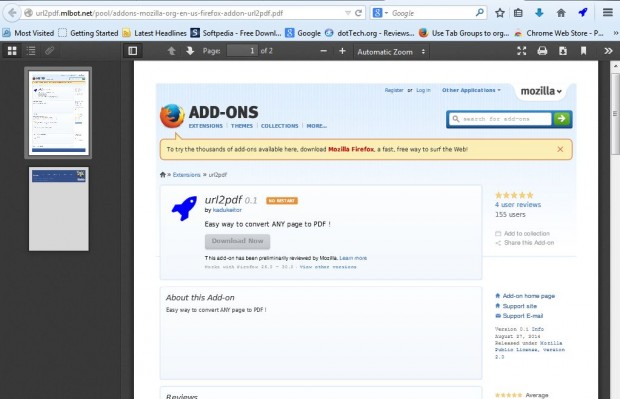 From that page we can also save the website page as a PDF. Click the Download button to open the window below. Then click the Save File radio button to save the document as a PDF. It will save to your default download folder.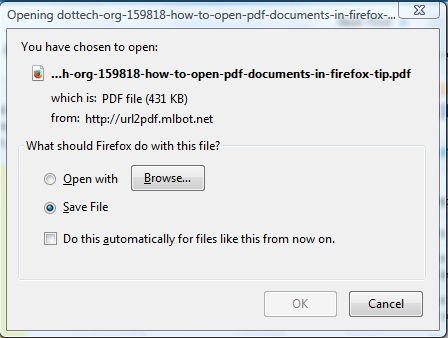 With this add-on we can now convert any website page to a PDF document for browsing. You can also convert website pages to PDFs from the url2PDF home page by entering a URL in the search box.
Related Posts