There are various application launchers that you can add to the top of Windows. Among them is sTabLauncher that adds a toolbar to the top of the Windows desktop. Unlike some of the alternatives that toolbar includes tabs with which you can organize the software shortcuts.
You can add sTabLauncher to Windows XP, Vista, 7, 8 and Mac OS X. Open this page and click on sTabLauncher V2.2.3 to add the software to Windows or Mac OS X. Then when you open sTabLauncher, you'll find a tabbed toolbar at the top of your desktop as below.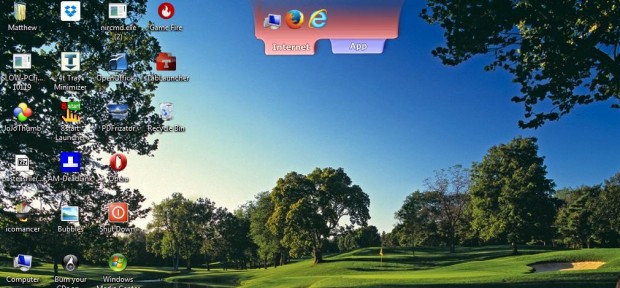 It includes a few application shortcuts, and you can add lots more to the toolbar. Right-click on the toolbar and select the Add New Item to open the window in the shot below. Then select the Application tab and click the Browse button to choose a software or file shortcut to add to the toolbar. Choose an icon for the shortcut, and press the OK button to close the window.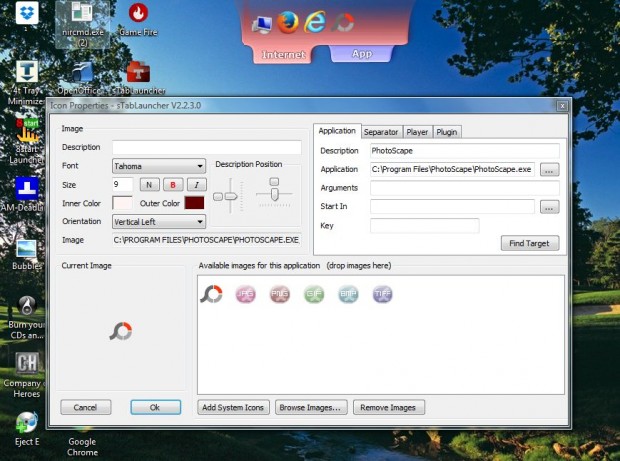 Tabs are a great addition to this toolbar. With those you can add tabs for alternative software categories such as office, graphics, photography, games etc. To add more tabs to the toolbar, right-click it and select Tabs to open the window below. There press the Add button to insert a new tab, and then enter a title for that tab. You can also further customize the tab by clicking the arrows and the Tab color box.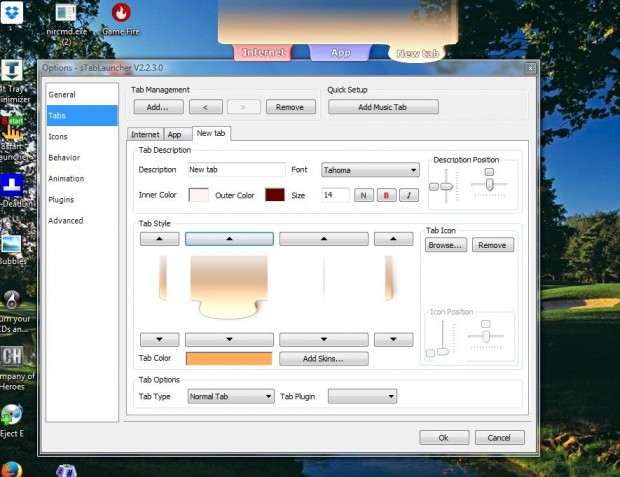 To further customize the icons, select Icons on the Options window. Then you can expand or reduce the icons on the toolbar by dragging the bar to the left or right. Click on the Icons Alignment drop-down menu to select an alternative alignment for them.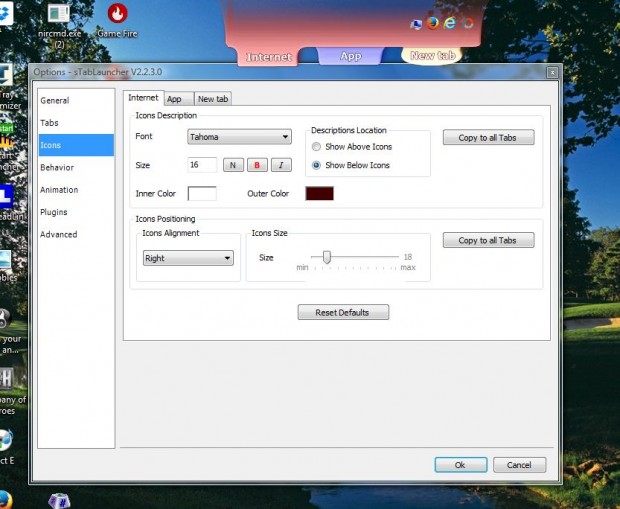 To load the toolbar when Windows starts, select General on the Options window. Then select the Start sTabLauncher on Windows Startup check box. You can also configure the toolbar position on the desktop by selecting the Top or Bottom radio buttons.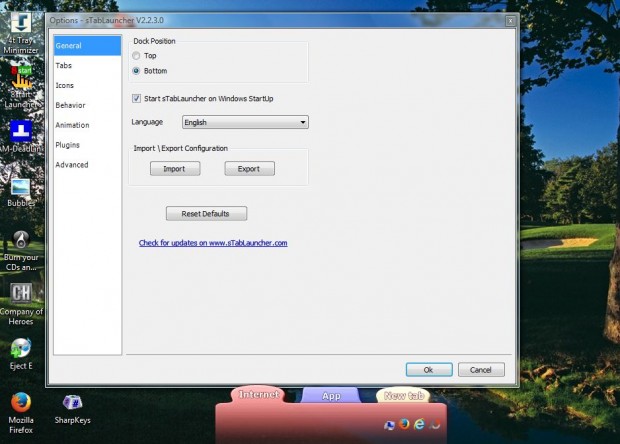 Adding sTabLauncher to Windows or Mac OS X will give you direct access to your software and files. As it includes tabs you can add loads more shortcuts to this app launcher than other alternatives. Then you can remove  shortcuts from your desktop, Start menu and taskbar.
Related Posts