Animated GIFs are often used in forums, blogs, sites and social networks. As a matter of fact, the web is full of funny, cool and interesting animated GIFs. You can even download some and edit them by placing your own texts and captions.
Speaking of which, did you know that you can easily add text to animated GIFs even without using a desktop software or application? If you want to learn how, simply read on.
How to add text to animated GIF images online
Open your preferred web browser (ex. Chrome, Firefox, Safari, Opera, etc.).
Click this link to go to the "Add text to GIF" page of ezgif – a free online tool that provides various tools for creating and editing animated GIFS.
Once you're on the "Add text to GIF" page of ezgif, you are free to choose whether to upload your animated GIF directly from your computer or paste the image URL.
If you choose to upload the GIF image from your computer, click "Choose File" then select the GIF that you want.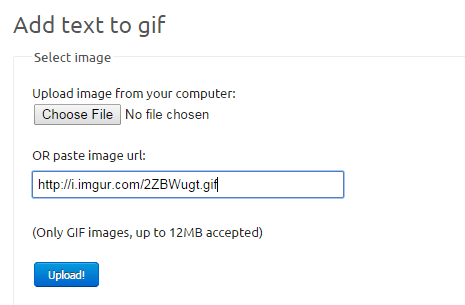 If you choose to paste the direct link or URL of your GIF, simply paste the link on the field provided.
Click "Upload" once you're done.
You will be redirected to a new page wherein you will be asked to provide or enter the text that you want to include in your animated GIF. You can place your text at the top, bottom or middle part of your GIF. You can also specify your desired font size (in px).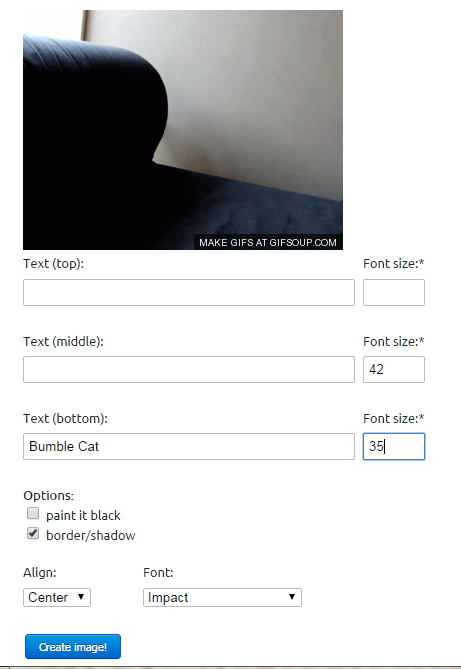 For advanced options, you can check the "Paint it black" and "add border/shadow" options. You can also adjust the text alignment to left, right or center. Aside from this, you can also set your preferred font style (ex. Impact, OpenSans – Bold, OpenSans – Italic, etc.).
Review your entries then confirm by clicking the "Create Image" button.
Scroll down to the output section of the page to preview your edited animated GIF with text.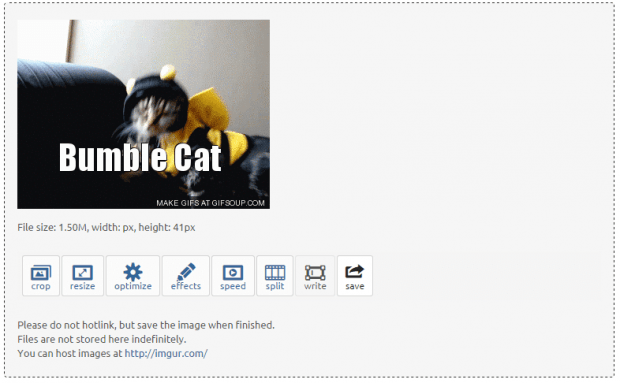 Don't forget to "Save" your edited animated GIF to your computer.
So there you have it! You have successfully added a custom text or caption to your animated GIF.
Related Posts