The Windows 7 desktop icons do not have Windows Aero effects. However, we can add Windows Aero shortcut titles to the Windows 7 desktop with AeroTile. That's software which adds transparent tile shortcuts to the desktop.
To add AeroTile to Windows 7, head over to this page on the WindowsClub website. There press the Download File button to save the Zip file. Then right-click on the Zip file and select Extract All to select a destination for the extracted file. Press the Extract button and then open the extracted AeroTile folder.
Note that you'll need to convert Aero-Tile.chn to an exe. As such, right-click on the file and select Rename from the context menu. Then delete chn, replace it with .exe and press Enter. Then click Aero-Tile.exe to open the software's window below.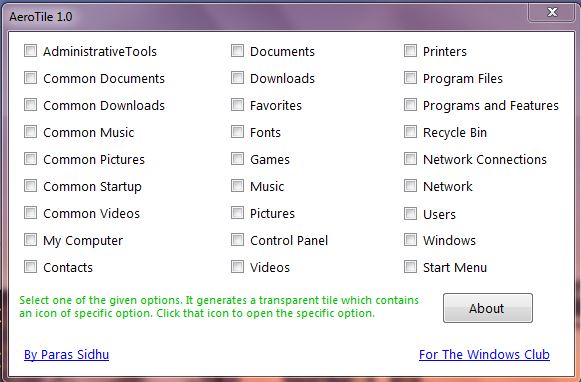 That window includes a variety of folder shortcuts that you can add to the desktop. Click on one of the check boxes to add one of the shortcuts to the desktop as in the shot below. The new shortcuts include transparent glass tiles, and you can drag them to alternative positions on the desktop.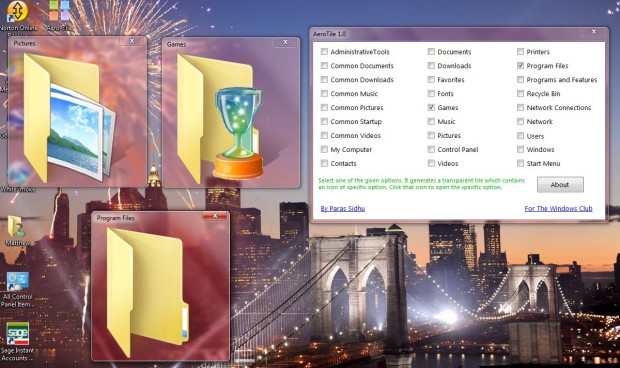 At the moment AeroTile doesn't include any additional options to customize the size of the tiles. Consequently, the tiles are somewhat larger than the standard shortcuts on the desktop. Nevertheless, the tile shortcuts still have a great Windows Aero transparency effect.
Related Posts