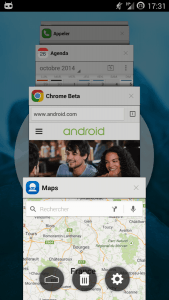 In the Android community, there's this latest craze about Android 5.0 Lollipop. As a matter of fact, there are those who are very eager to get their chance to give the new Android OS version a try.
Speaking of which, you might be interested in trying out the new Android 5.0 Lollipop "recent apps" menu feature. It also doesn't matter whether you're still running an older OS version on your Android device.
How to get 5.0 Lollipop recent apps menu for older Android versions
The "recent apps" menu is where you can instantly access your recently opened apps. In Android 5.0, this feature apparently gets a makeover with better functionality and visuals. It even includes an optional feature wherein you can separately view your Chrome tabs via recent apps.
To install it on your phone or tablet with older Android OS version (preferably Android 4.0+), here's what you need to do:
Download and install the "Fancy Switcher" app on your tablet or smartphone. I've already done a review for the said app so you can check it out in this post.
Next, go through Fancy Switcher's on-screen tutorial for new users. Once you're done, go to its "Settings" page by tapping the gear icon on the lower right portion of the app's screen.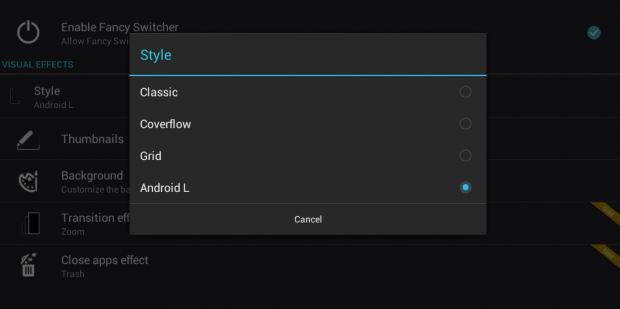 Under "Settings", select "Style". Choose "Android L". The rest of are optional.
Using Fancy Switcher to launch the "recent apps" menu
By default, Fancy Switcher will give you two options for viewing your Android L-inspired "recent apps" menu. You can either tap the app's icon on the notifications section or simply access it by swiping up from your phone or tablet's home button.
As for the latter, the complete action dialog will appear. Just select "Fancy Switcher" and tap "Always". So every time you do the swipe up from home button gesture, you're immediately redirected to your Android 5.0 Lollipop recent apps menu.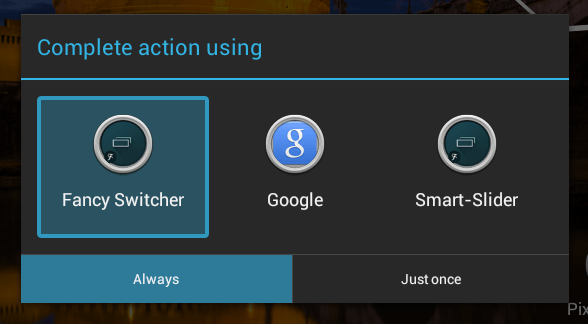 So that's it. You'll immediately see your recent apps menu that is very akin to the one that you see on the official version of Android 5.0 Lollipop. Swipe vertically to scroll through your recently opened apps then swipe sideways to hide your apps. Tap any of the app to open them.
It's as simple as that.
Related Posts