CCleaner is a system tool for Windows that many use to clean out their junk files with. It's also a freeware utility package that you can add to Windows XP, Vista, 7, 8 and 8.1. However, you'll find that there are still many software that the freeware CCleaner doesn't support. To add a support to clean over 1,000 software to CCleaner, check out CCEnhancer.
CCEnhancer adds support for many more programs to CCleaner. By fetching additional definition files, it integrates them with CCleaner for enhanced cleaning options. Add the software to Windows from this page by selecting the Download option. Then open the CCEnhancer window in the shot below.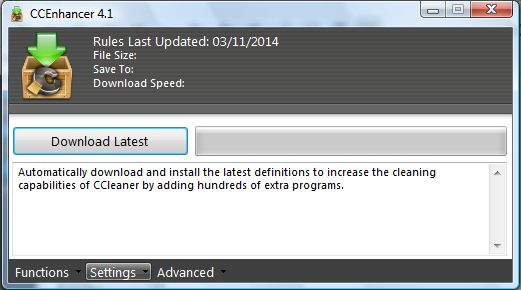 Press the Download Latest button to add the latest definitions, and open the CCleaner software. There press the Application tab, and you'll find there are lots more applications listed there. Below there are shots of the CCleaner Application tab before and after running CCEnhancer.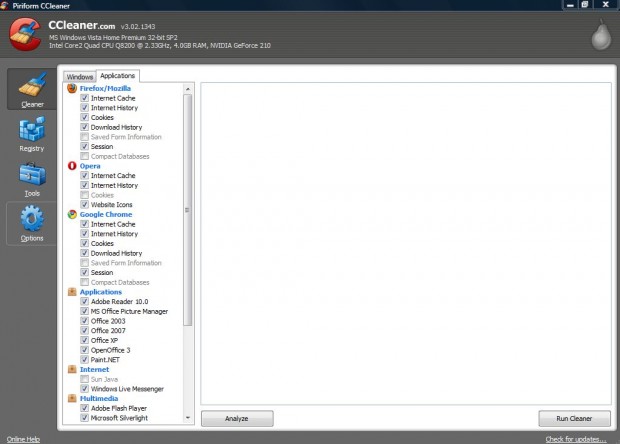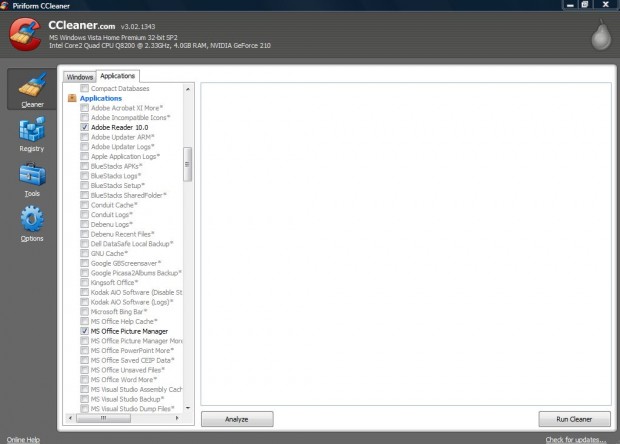 The first shot shows you the Application tab before running CCEnhancer. Consequently, there are now many more application check boxes to select from in the second snapshot. Select more of the check boxes, press Analyze and then the Run Cleaner button to remove files.
Now you can delete junk files from a wider variety of applications with CCleaner. Note that Microsoft .NET Framework 3.5 is also a system requirement for CCEnhancer, and you might need to run it as an administrator.
Related Posts