In SoundCloud, you can basically stream songs and music of any genre. However, some of the songs there are not available for direct download. In other words, you'll need to think of another way to listen to your favorite SoundCloud songs offline.
Speaking of which, here's an easy way for you to download any song or music from SoundCloud.
How to download songs from SoundCloud
Open any web browser. You can use Chrome, Firefox, Opera, Safari, etc.
Go to SoundCloud (soundcloud.com) then search for a song or music that you want to download for offline listening. If you don't have a SoundCloud account, you can still browse for music as a guest. Just click on the "Explore" tab to discover songs by category or genre.
Now, go ahead and click on the title (ex. Koloto – Fox Tales) of the song that you want to download. You will then be taken to the song's actual page. Just copy the URL of the song from the address bar then move on to the next step.
Click this link to go to the homepage of "SoundFlush" – a free web application that lets you download any music from SoundCloud.
Once you're on SoundFlush, paste the URL of the track that you've copied from the previous step in the empty field then click "Download".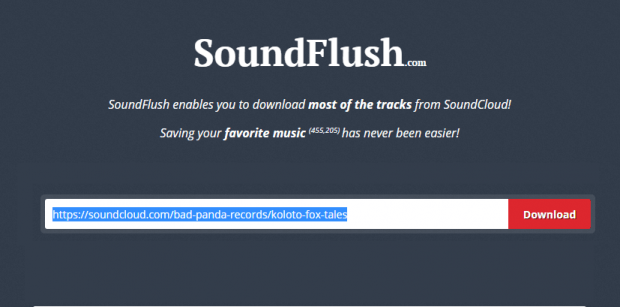 Wait while the web app processes your request. Once you see the download page, right-click on the "Right Click to Download" button then click "Save link as".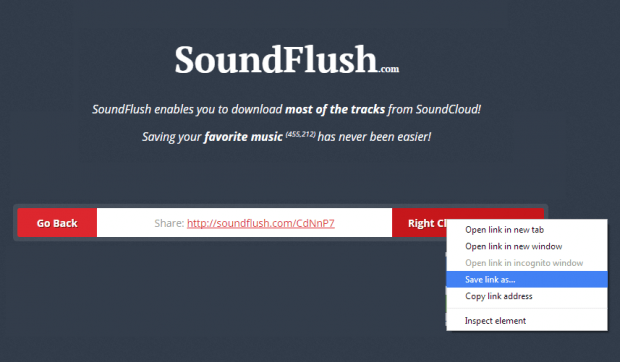 A "Save as" dialog will appear. Just click "Save" to save your SoundCloud music as MP3. You may then play it on any offline music/media player that supports MP3.
That's it. You can just repeat the steps above to download another song or track. You can also choose to send or share your downloaded tracks to another device.
Related Posts