If shortcuts clutter your desktop and taskbar, check out the SlideSlide software. That's software which adds a desktop extension to Windows. Then you can add a variety of program, file, folder and URL shortcuts to a new mini-desktop that docks at the side of the desktop.
Press the Download Now button on this page to save a SlideSlide Zip file to Windows. Extract the Zip file by right-clicking it and selecting Extract All. Then open the setup wizard to add the software to Windows XP, Vista, 7 or 8, and launch SlideSlide as below.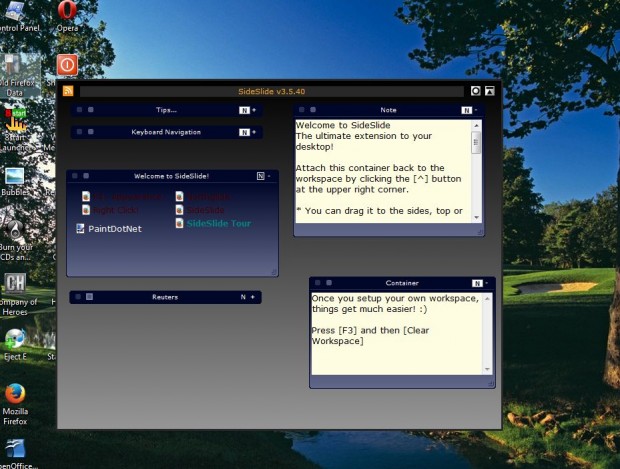 Now you can add a variety of shortcuts to the SlideSlide desktop. To add new shortcuts, right-click within the SlideSlide window to open a context menu with various options. Then select New to expand the submenu in the shot below. There you can select to add a File Shortcut, Directory Shortcut and Web URL to SlideSlide.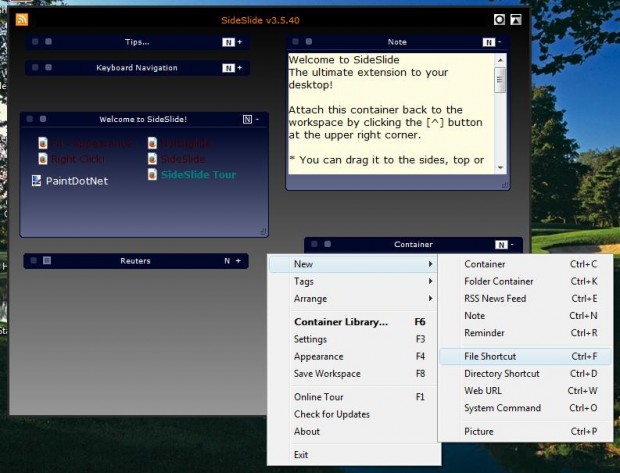 In addition, you can add notes to SlideSlide. Select Notes from the above context menu to add some text boxes to SlideSlide. Alternatively, you can press the Ctrl + N keyboard shortcut.
You can also dock the SlideSlide window at the side of the desktop. Move the window the side of the desktop as in the shot below. Then when you click outside of the window it will slide out of the desktop. Move the cursor to the side of the desktop where you docked SlideSlide to reopen the window.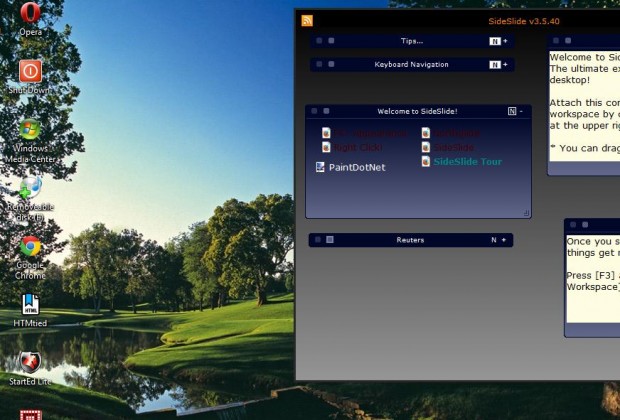 You can't select a maximize option at the top right of the SlideSlide window. To maximize SlideSlide, right-click its window, select Arrange > Position and Maximize. Then you can also select other options to position the window with from that submenu.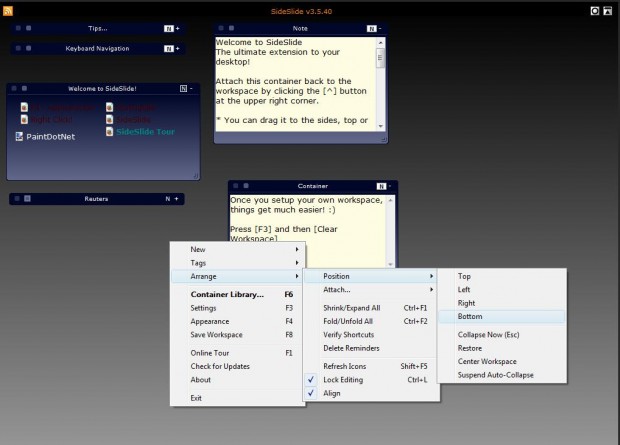 The software has plenty of extra customization options. Right-click on the SlideSlide window and select Settings to open the window in the shot below. Click the Appearance tab to select alternative themes, wallpapers, new buttons and customize the SlideSlide window fonts. When you've set up your new mini-desktop, press the F8 hotkey to save it.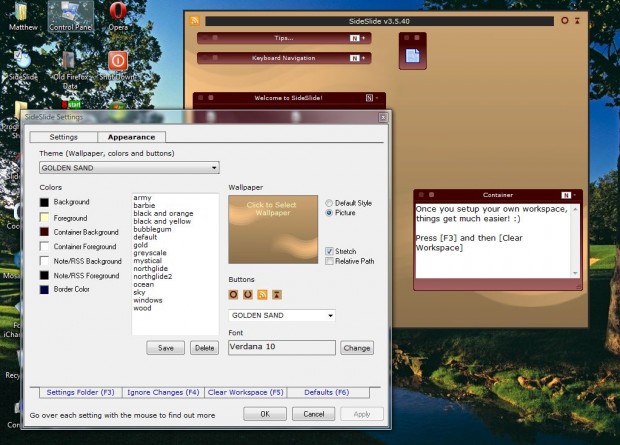 SlideSlide is a great extension to the Windows desktop. The application caters for almost everything that you can add to the desktop. Check out this SlideSlide video for further software details.
Related Posts