The Windows 7 Notepad does not include a status bar at the bottom of its window. A status bar provides some stats for number of lines and current column location. Nevertheless, you can still add a status bar to the Notepad with a registry tweak.
Open the registry by entering regedit in the Windows 7 Start menu, and then click regedit to open the window below. Alternatively, you can also press Win + R and enter regedit into the Run window. Then browse to this key on the registry window: HKEY_CURRENT_USER\Software\Microsoft\Notepad.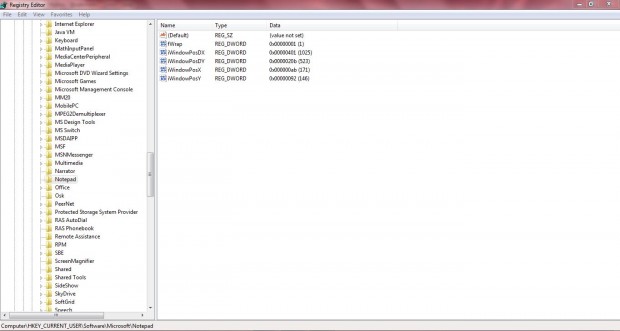 If there is no StatusBar key already in the registry, you can set one up by right-clicking an empty area on the right of the window and selecting New > DWORD (32-bit) Value. Then enter StatusBar as the title for the new key.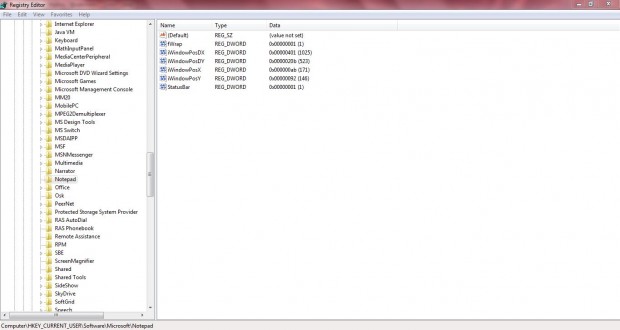 Next, right-click on the StatusBar key and select Modify to open the window below. There you should enter 1 in the Value data text box. Click OK to save changes, and you can also close the registry editor window.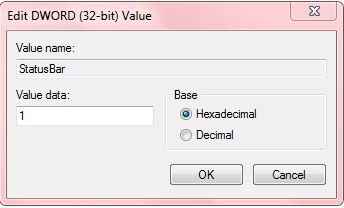 Now open the Windows 7 Notepad. You'll find it includes a new status bar at the bottom of its window as below. The status bar provides line and column stats.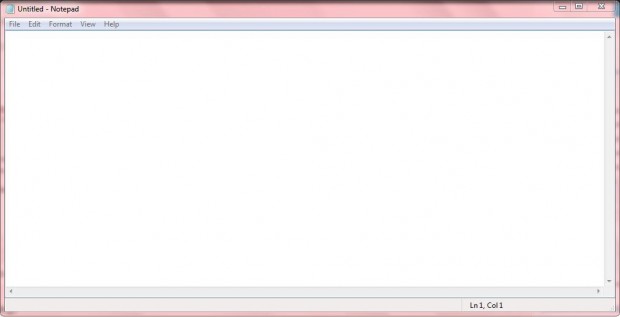 It's as easy as that.
Related Posts