In a previous post, you've learned how to watermark images in Android. This time, you're going to learn how to add a text watermark to any image without installing any third-party software or application. All you need is your web browser and of course, a stable internet connection.
By adding watermark to your image, you can protect your digital intellectual property. So if ever someone gets to copy and share your images online, other people can see the copyright protection.
How to add text watermark to images online
Open Chrome or Firefox or any reliable web browser.
Next, click here to go to the homepage of "PicMarkr" – a free web app that lets you add a text watermark to your image or photo. This web app supports a wide range of image formats including JPG, PNG and GIF. You can also directly upload your photos from Flickr, Picasa or Facebook.
Upload the photos that you want to be watermarked. You can upload multiple photos. You can also choose to automatically resize your uploaded pictures. Click the "Ok! Go to step 2" button to proceed.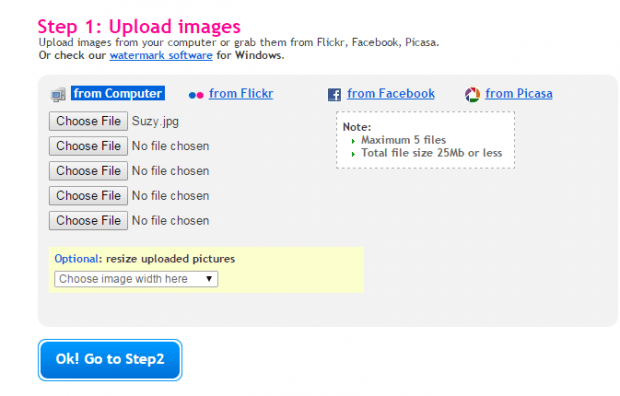 In the next step, you will be asked to enter a text that you want to use as a watermark. You can use your full name or your initials. It's all up to you.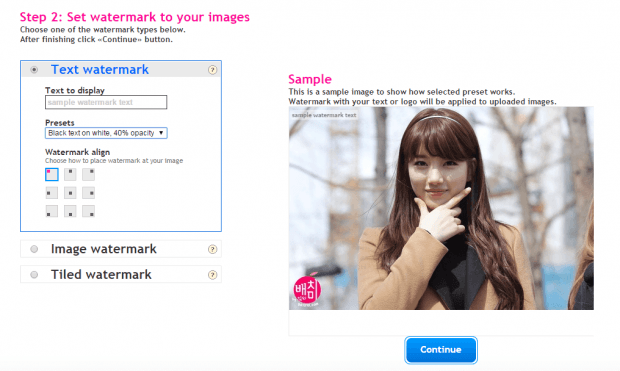 Moving on, you can update or change the default alignment for your text watermark. You can place your watermark in the center, side, bottom, top, etc.
Check the preview for the watermark. If you're okay with it, click "Continue".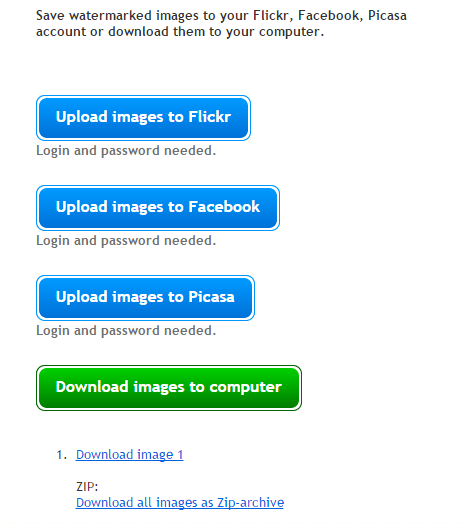 So that's it. You're now ready to download or save a copy of your watermarked image. With PicMarkr, you may directly upload your watermarked image to Flickr, Picasa or Facebook. You may also choose to download and save it directly to your computer.
Related Posts