With Google Maps, you can easily search for locations. You can also use the app to give you specific directions. That's not all. It also gives you an actual glimpse of certain places via Street View. The thing is the app mostly relies on Internet connectivity. So you cannot use it that often especially when you're in a place with very limited access to Wi-Fi or 3G.
Nevertheless, you can still rely on it to help you figure out the route to specific locations. You just need to save an offline copy of a particular place or location. If you still do not know how to do it, just refer to the steps listed below.
How to save Google Map locations for offline use in Android
From your Android device, launch your Google Maps app from your app drawer.
Next, find a location that you wish to save for offline use. You can just type the location's address in the search box. For example, you can type "123 Street, New York".
After getting the map for that specific location, an info card will appear at the left side of your Google Maps screen. In the info card, touch the menu icon on the top-right portion.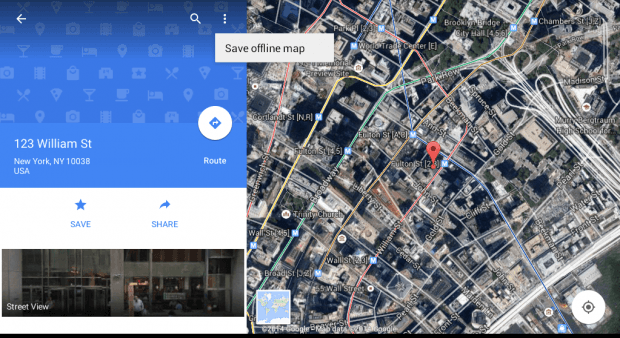 Select "Save offline map" and then zoom in/zoom out the screen to adjust the size of the map that you want to save. Keep in mind that there's a limit to the size of the map that you can save.
Press "Save" to confirm and then don't forget to enter a name for your map. Make sure to pick a name that's easy to remember.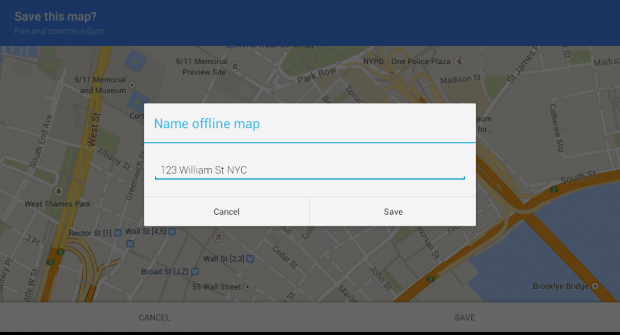 After which, your offline map will be automatically saved. So the next time that you open Google Maps, all you need to do is to type the location or name of the map in the search bar.
Just keep in mind that your offline map will only be saved for 30 days.
Related Posts