This article covered how you can customize Windows folder icons with Iconmancer. However, you can't customize folder icons directly from the context menus with that software. To customize folder icons from the context menu, add the freeware Folderico to Windows.
Folderico has a website, but you can also save the software's Zip file to Windows from this Softpedia page. Then you can open the setup wizard from the Folderico Zip file. The program is compatible with the Windows XP and 7 platforms.
Now open Windows Explorer, and right-click on a folder. The folder context menus will now include a Change Icon option as below. Select that option to expand a submenu from which you can choose various alternative folder colors.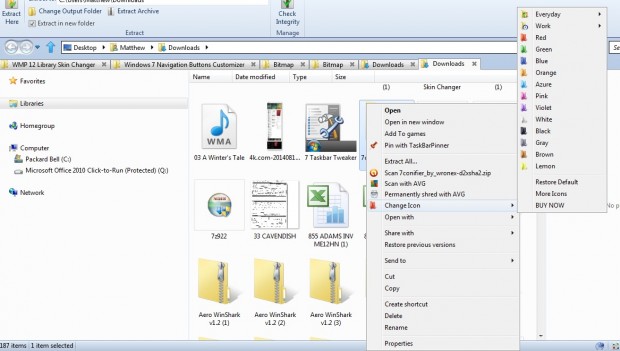 Next, click on one of those folder colors. That will then switch the folder's color to the one selected as in the shot below. You can return to the default folder icon by selecting the Restore Default option at the bottom of that submenu.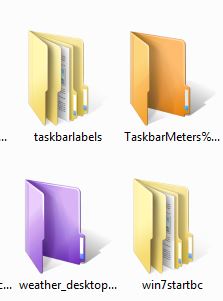 To choose alternative icons, select one of the two options at the top of the submenu such as Everyday. That will then expand a submenu which includes a variety of alternative folder icons for you to choose from. Click on one of those to switch the folder icon as below.
You can also customize the folder icons from the Folderico software window below. There click the Change Icon tab and press the Select folder button to choose a folder. Then press Select Icon to choose an alternative icon for the folder.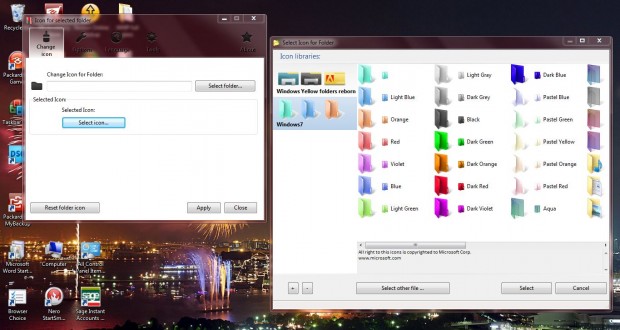 With Folderico you can now quickly customize the folder icons directly from their context menus. Although it doesn't have as many customization options as Iconmancer, its context menu options certainly provide more direct access to alternative folders icons and colors. You can also get more folder icon themes from this page on the Folderico website. 
Related Posts