Deleting files to the Recycle Bin doesn't remove them from Windows. Consequently, you must then empty the Recycle Bin to delete files. For a quicker way to delete files, add the Eraser software to Windows. With that utility you can then erase files directly from their context menus.
To get started, simply add the software to Windows XP, Vista or 7 platforms from this page. From there, click on the Eraser 6.0.10.2620 to save the setup wizard. Open the setup wizard to install Eraser, and then open the software's window from its system tray icon as below.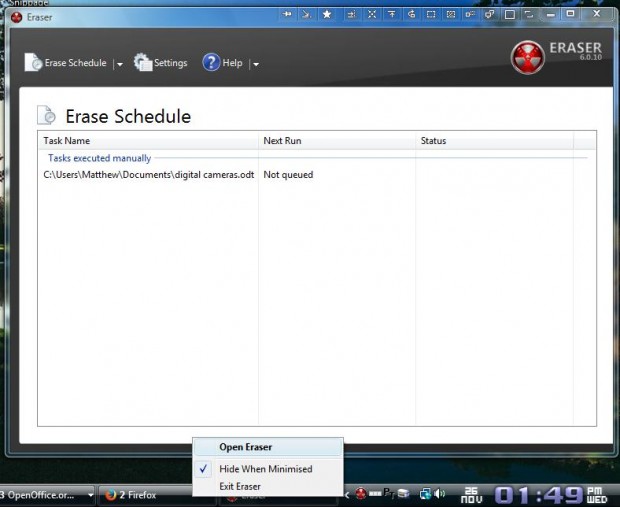 Now open Windows Explorer, and right-click a file. The file's context menu will include an Eraser option. Select Eraser and Erase from the submenu to delete the file.
You can also erase files and set up schedules to remove them from the software's window. Right-click the Eraser window and select New Task to open the window in the shot below. Then press the Add Data and Browse buttons to select files to delete.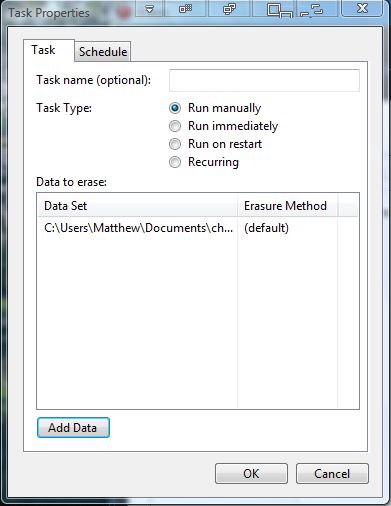 At the top of that window you can select to delete the file manually, immediately, on restart or recurring. If you select the Run recurring option you can schedule the file for deletion. Click the Schedule tab to set up a schedule to erase the files.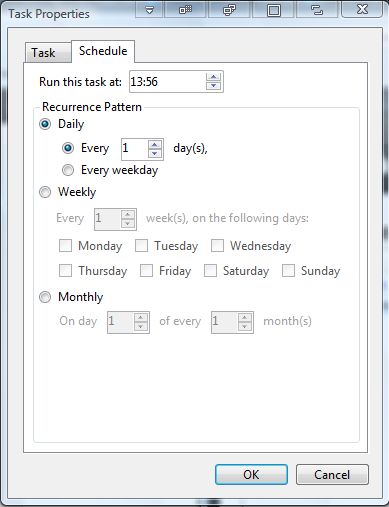 To delete the file from the Eraser window, you should right-click those listed on the window as below. Then select Run Now from the context menu to delete them.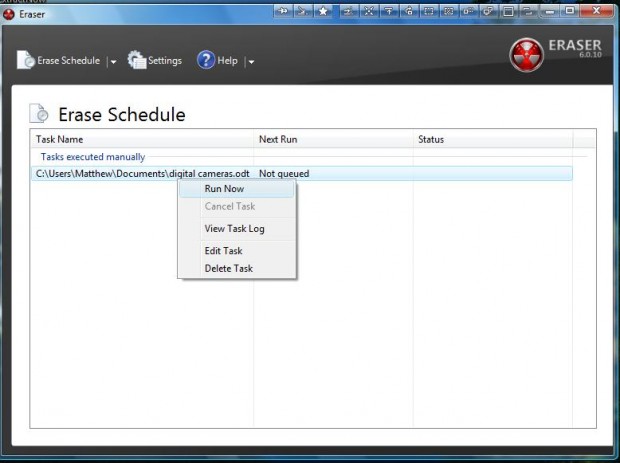 So with this software you can now erase your files directly from the Windows context menu. In addition, its Schedule tab also enables you to set up a schedule to wipe files from Windows.
Related Posts