When it comes to creating vector images, the first thing that might come into your mind is to get a premium vector graphics editor like CorelDRAW or Adobe Illustrator. However, if you're just starting out, you can look for a free but reliable alternative. If you do not want to download or install anything on your computer, then you can choose a web-based editor that can process vector graphics.
How to create vector art in Chrome
Launch your Chrome web browser.
Click here to open, download and install "Vector Paint" – a free Chrome app for creating vector graphics.
Once installed, launch the app from Chrome app launcher.
On the app's interface, you'll see a blank canvas. At the top, you'll see a bunch of options such as redo, undo, delete, duplicate, zoom, align, etc. At the left side, you'll see a toolbar for creating shapes, lines, text, etc. At the right side, you'll see a color palette for fill, stroke, etc. It is also the section where you can adjust the opacity of your vector graphic or text.
Remember, vectors uses paths instead of pixels. So even if the outcome may look similar, the process for creating vector art is slightly different.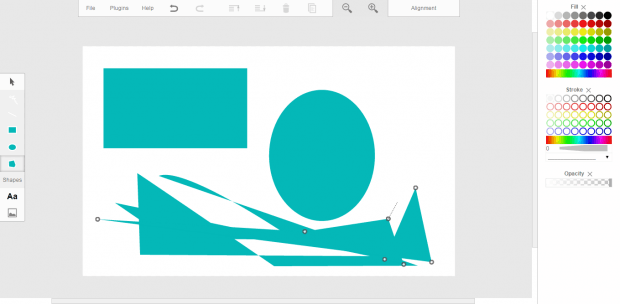 Moving on, just use the tools provided to create your vector art. You can start with shapes, lines, text, etc. Just click the "Help" tab on the top navigation to learn more about creating vector art.
Once you're done creating your vector art, simply click the "File" tab at the top navigation. Select "Download" to download your vector art as SVG (.svg). If you want, you can also choose to download your vector art as PNG or JPEG.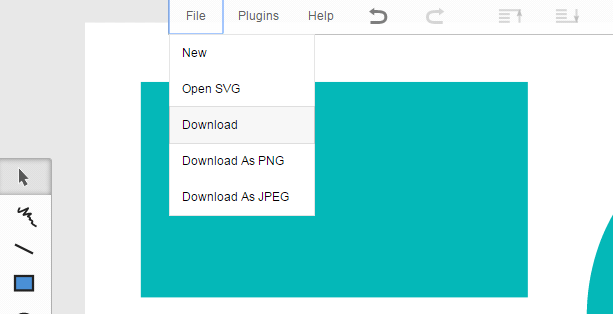 With Vector Paint, you can just have fun in making all sorts of vector images. It's a definitely a reliable vector graphics editor that's suitable for both experts and beginners.
So go ahead and give it a try.
Related Posts