You don't necessarily have to add any image-editing software to your desktop to edit photos. There are a variety of Web apps that include editing options for images. Among them is the Fix Picture website that includes options for resizing images and adding a few effects.
Click this link to open the Fix Picture website in the shot below. Then press the Browse button to select a photo to edit. Note that you can't edit images that eclipse three megabytes.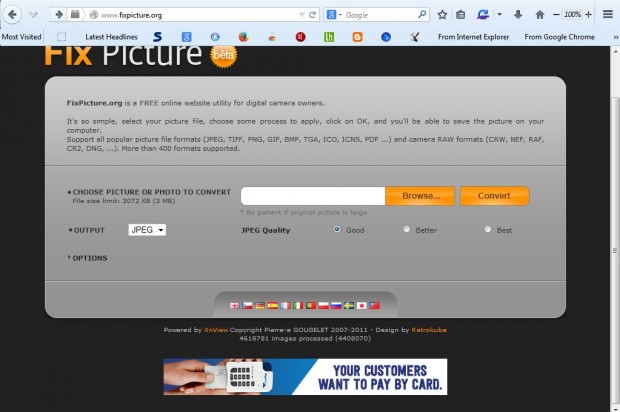 Next, click OPTIONS to expand the page in the shot below. Then you can select options to resize, rotate and add a few effects.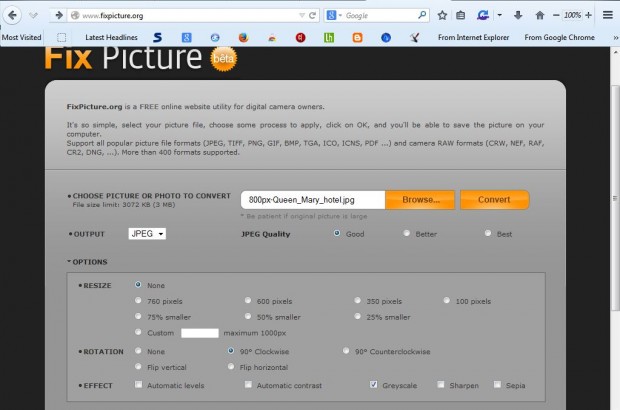 To resize the image, click on one of the resize radio buttons. For example, you could select to reduce the image by 50% by clicking 50% smaller. Click the Custom option to enter an alternative pixel value to resize the picture.
Then you can also rotate the image with the rotation options. You can select to rotate the image 90 degrees clockwise or counter-clockwise. Alternatively, you can select to flip the image vertically or horizontally.
There are a few effect options at the bottom of the page. For example, you can select Greyscale to convert the photo to black and white. Click the Sepia option to add sepia to the picture. In addition, you can also select to sharpen the image and adjust the contrast.
When you're done editing the image, press the Convert button. Then you'll find a link to the image at the bottom of the page. Click on that link to open the edited image as in the shot below. To save that image, right-click it and select Save Image As from the context menu.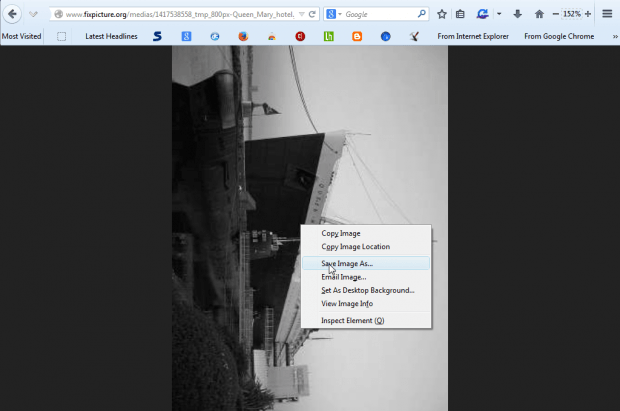 So now you can edit your images with the Fix Picture website utility. Sure, it's not exactly a great alternative to Adobe Photoshop; but you can make a number of basic edits from the Fix Picture website.
Related Posts