When it comes to customizing your Android, you shouldn't forget to include custom boot animations. Boot animations usually appear right after you turn on (boot/reboot) your device. They're quite cool and something to look forward to.
Now, what if you want to convert any GIF into a custom boot animation? Is there any way for you to do so? Well, there is. Just remember that this process will require a rooted device. Therefore, you must learn how to root your phone or tablet first.
How to convert any GIF to boot animation in Android
What you'll need:
The Steps
Prepare the GIF file that you want to use as a custom boot animation. Save it on your computer.
Now, click this link to go to "Gif2Boot" – a free web tool that you can use to convert any GIF to boot animation.
On Gif2Boot, select the correct screen resolution (screen size) of your device.

Next, drag and drop your GIF file. Wait while it processes your request.
Once done, you will be asked to download and save the "bootanimation" ZIP archive to your computer.
Moving on, you need to transfer the bootanimation.zip file from your computer to your rooted Android device.
After which, you must install the free ES File Explorer app on your Android or any root explorer of your choice.
On your root explorer app, go to the system/media directory then rename the "bootanimation.zip" file to "bootanimation.zip.bak". This way, you can still keep a backup of your default boot animation.
So what's next? Simply copy and paste your custom boot animation (the one that you made using Gif2Boot) to the system/media directory.
Make sure to change the permission of your bootanimation.zip file according to the image shown below.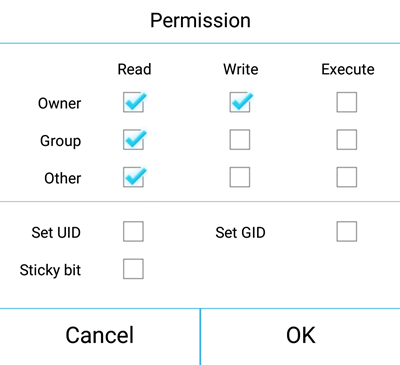 Do not forget to reboot or restart your device.
So that's it. You now have a custom boot animation for your Android tablet or phone.
Related Posts