The Windows Clipboard is limited to just one copied item. However, there are numerous clipboard utilities for Windows that you can copy multiple items with. In addition, you can also add the Clipple extension to Firefox to paste multiple items from the browser's context menu.
To get started, simply add the Clipple extension to Firefox from this page. From there, press the + Add to Firefox button and Install Now. You will also need to restart the browser for this add-on.
Next, open a website page and select some text to copy. Press the Ctrl + C keyboard shortcut to copy the text. Then right-click within the Firefox search box to open the context menu. There you'll find a Clipple – Paste option from which you can select multiple copied items from a submenu as in the shot below.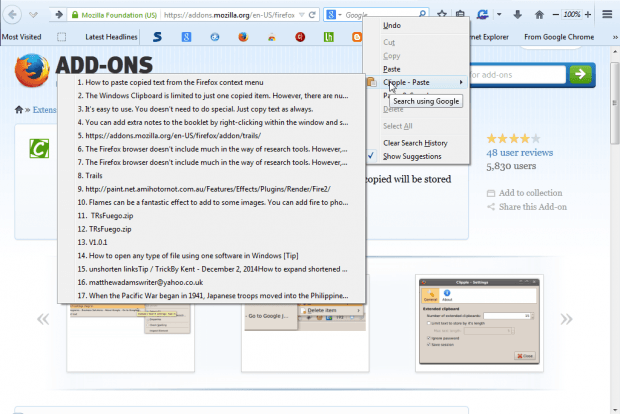 You can adjust the number of copied items included on the submenu from the Clipple – Settings window. To open that window, click on the Open menu button at the top right of the browser, Add-ons and Extensions. Then press the Options button beside Clipple to open the window below.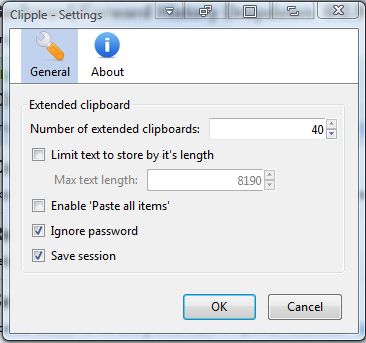 There enter a value up to 40 in the Number of extended clipboards text box. You can also enable a Paste all items option that will paste all the copied text snippets. Click the Enable 'Paste all items' check box, and then you'll find that option at the top of the submenu as in the shot below.
Clipple is a handy add-on for Firefox that ensures you can't lose any text copied to the clipboard. With it you can now copy and paste multiple text snippets into the browser's search box, address bar, search engines and text boxes on website pages.
Related Posts