One of the advantages of using a disposable email is that you can join online communities and try out various services without giving away your work or personal email.
Speaking of which, there are various services online that you can use to create fake or disposable emails. Now, what if you want to quickly create a disposable email via right-click menu? Is that even possible? Well, it is.
If you want to learn how, simply read on.
How to create disposable emails via right-click (context) menu in Chrome
Open your Chrome web browser then click here to download and install an extension called "TrashMail.com for Google Chrome".
Once installed, go to a site or forum wherein you can sign up and register for an account.
Next, go the site or forum's new user sign up/registration page.
Find the email address field then right-click on it. On the context menu that appears, select "Paste disposable address".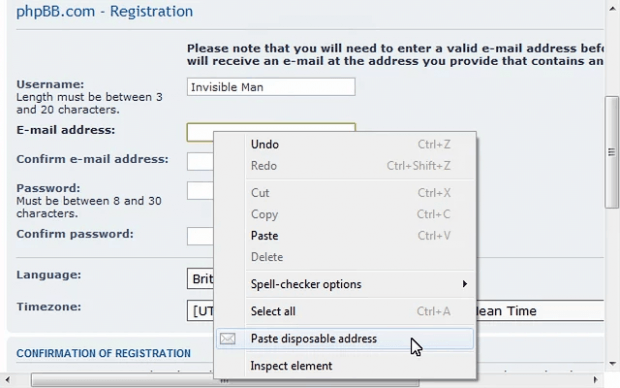 Once done, you will be asked to fill out a form for creating a disposable email address. Do not forget to indicate your preferred fake email name and domain.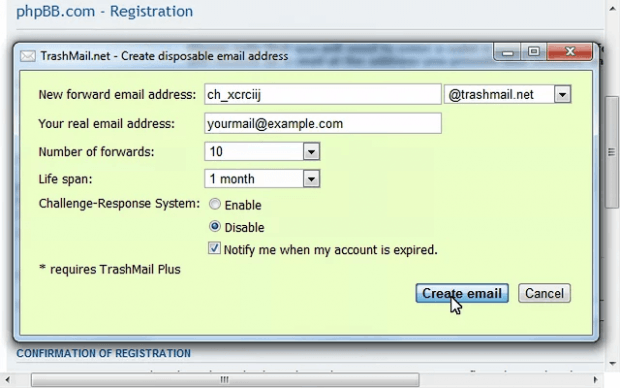 You will also be asked to provide a valid email address. This is your real email address. It will be used to receive forwarded email messages from your fake email.
Moving on, you may also set a custom life span for your fake email. You can make your fake email valid for 1 day or beyond. It's all up to you. Plus, you can opt to enable/disable your fake email's Challenge-Response System.
Click "Create email" once you're done.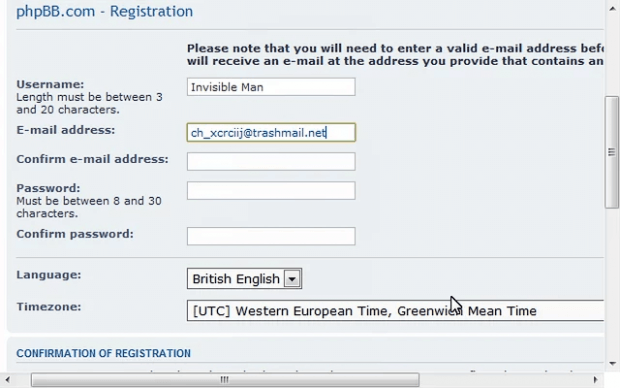 Wait while the extension sets up your disposable email. Once done, it will automatically paste it on the email address field in the sign-up page.
Just remember that you need to register your valid email address first at TrashMail.com before you will be allowed to proceed and create a disposable email.
So go ahead. Try it out.
Related Posts