Windows 10 is now in the public testing stage which means new build coming out to testers – called Windows Insiders – every few months. At the time this article written, Windows 10 Technical Preview is at build 9879. In recent builds, Microsoft constructs a distribution level so some people can get new build earlier than others.
In this article, I'll show you how to set your Windows 10 Technical Preview received new build earlier.
How it works?
Below is the graphic explains how a Windows 10 preview build goes from inside testing to releasing.
The green rings are meant for us, Windows Insiders. There are slow and fast ring. The fast ring receives the build just after it's finished testing inside Microsoft team. Then it would take a couple weeks to make it to the slow ring. Therefore, the slow ring build will be less buggier because people in the fast ring already take the risk to be first.
How to get you in the fast ring?
By default, Windows 10 TP sets everyone in the slow release ring. To get you in the fast ring, you just need to do the following.
Click Start button then type "Settings" (without the quotes).
Choose "PC Settings" in the result.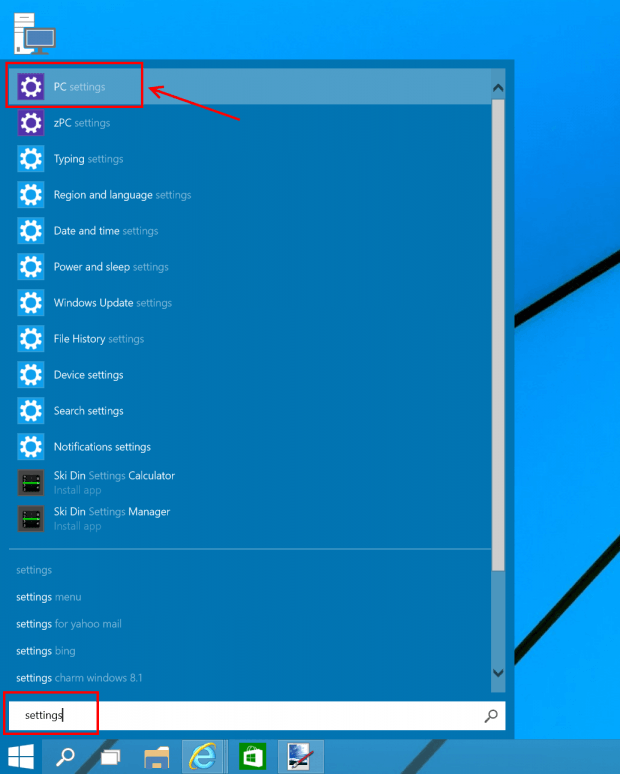 In the PC Settings window, select "Update and Recovery" on the left. Then select "Preview builds."
On the right side, you can select "Slow" or "Fast" in the drop-down menu.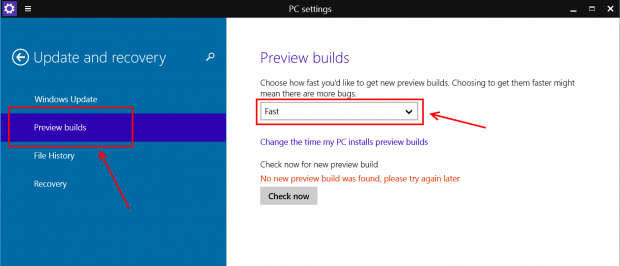 That's all you need to do to get preview builds faster.
Related Posts