Best data recovery software for Android: get back 8+ types of Android files with Tenorshare Android Data Recovery
Owning and using an Android every day, it's just so easy to suffer from Android data loss from time to time. Once the text messages, photos, or contacts are gone, we lose track of the beautify memories as well as some important connections. If you are in search of an Android data recovery tool, take a look at Tenorshare Android Data Recovery (Version 4.2.0.0), a data recovery for Android refined itself through several upgrades.
Scan Android devices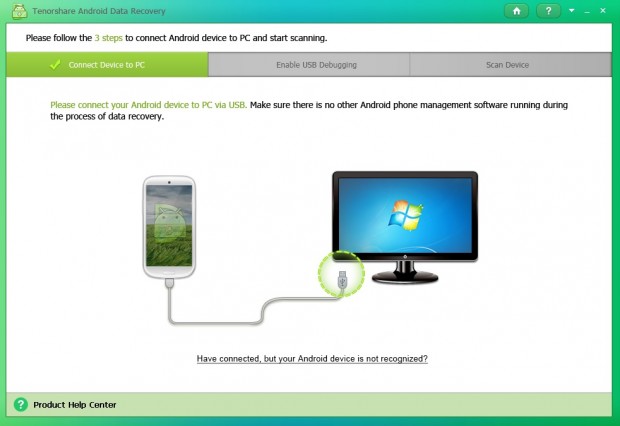 Initially, it's a data recovery tool for all Android devices regardless of the Android OS and brands of your phone. Compatible with Samsung (Samsung Galaxy S5, S4, Note 4 included), LG, Nexus, HTC, Motorola and more running Android 2.3 ~ 5.0 (Android Lollipop), you can scan all Android phone and tablet for lost data.
At first glance, you will notice a clean and simple user interface. The initiative interface ensures you a smooth data recovery experience. You will know exactly which button to press next. The program automatically detects your device and displays your device info at the first panel. USB debugging process is clearly listed on the next panel. This done, Tenorshare's Android Data Recovery could have access to the data storage system of Android phone and tablet.
If you want to skip the USB debugging process, the Pro version of Android Data Recovery would be a great help. It could scan Android devices through Wi-Fi connection, without even connecting Android device to PC.
Get back 8+ kinds of files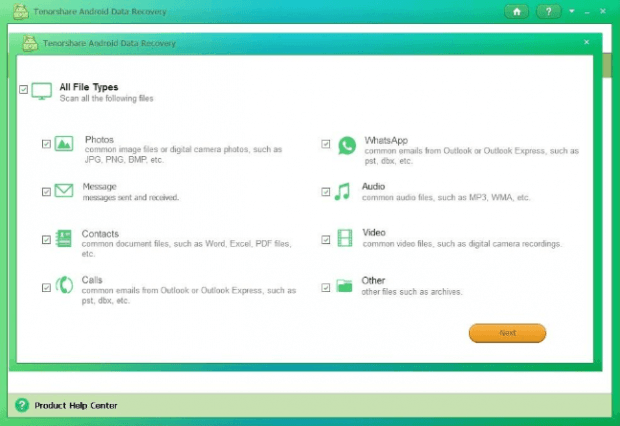 With a thorough scanning of your device, Tenorshare Android Data Recovery could give you a full list of the data you can restore. More than 8 types of files are supported for previewing and recovery. These files covers all your messages, call history, photos, videos and more. The latest Version 4.2.0.0 has added support for WhatsApp message recovery.
Backup and save Android files to PC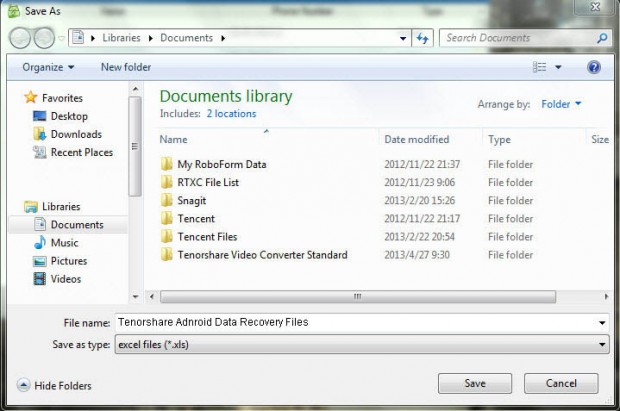 This great Android Data Recovery tool also help to backup and save all your files to computer whenever you want.
Save all text files (contacts, SMS, call logs, etc.) in a .txt, .xml or .xls file
Contacts can be exported to VCF/vCard file for easy exporting to other devices
Keep photos and videos in their original formats when backing up or saving them on PC
Overall, it's incredibly easy and pleasant to work with Tenorshare Android Data Recovery. So if you want to retrieve any kind of Android data in an effortless manner at the price of $39.95, then go ahead and free download it to your PC from http://www.tenorshare.com/.
Related Posts