A previous post on dotTech told you how to add an alarm clock to Firefox with an extension. However, there are a number of alarm clock websites that you can set alarms with without any add-ons. They include KuKu Klock, MetaClock and Online Alarm Clock.
First, check out the KuKu Klock website shown in the shot below. That includes an alarm clock that you can set by pressing the +/- buttons on the page. You can select alarm sounds such as cockerel and slayer guitar from the box to the right of the clock. Click the preview sound option to play the alarm audio. Press the SET ALARM button to set the alarm to go off.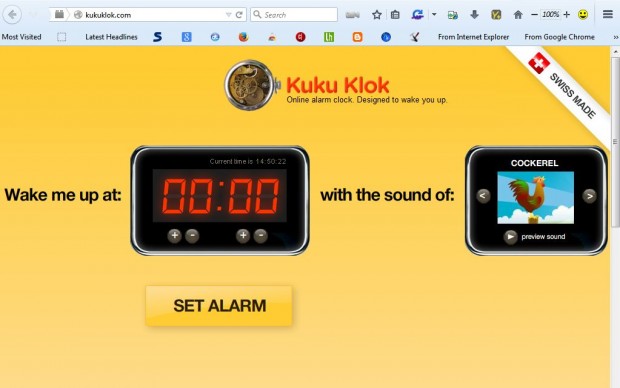 Alternatively, you can set an alarm on the OnLine Alarm Clock website below. Click the Alarm Settings drop-down lists to set a time for the alarm. You can also select stopwatches, timers and countdown's from the Online Alarm Clock page.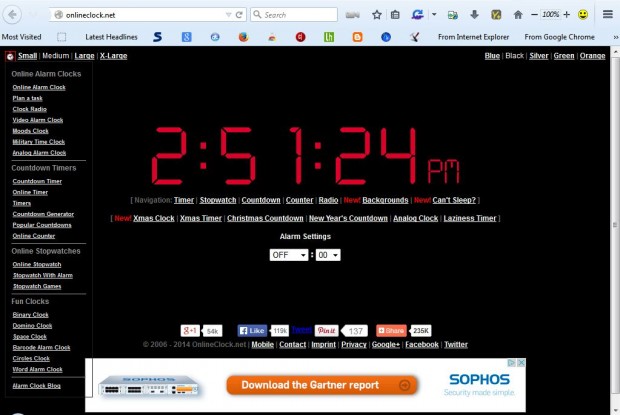 OnLine Alarm Clock has customizable backgrounds. At the top right of the page you can select alternative background color options such as Blue, Silver, Green and Orange. Select the Backgrounds option on the home page to add animated aquarium, fireplace, rain and running water backdrops as shown in the shot below.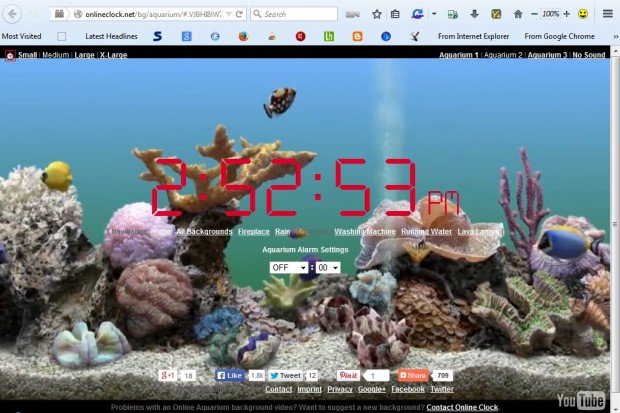 Open the MetaClock page below for another alarm clock. There you can set an alarm by selecting the drop-down lists at the top of the page. Choose a tune for the alarm from the those listed below, or click Upload your own tune to add an alternative to the list. Then press the Set Alarm button to set the alarm clock.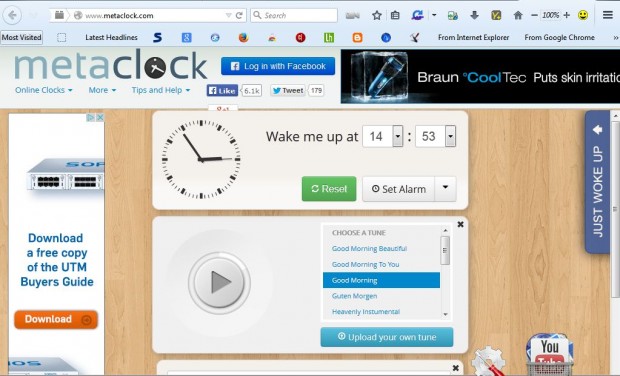 So those are three alarm clocks that you can set with your browser without any add ons. Those alarms have a variety of customization options, but you can't add notification to them.
Related Posts