There are a wide range of free web apps that lets you convert lengthy website URLs to short URLs. With short URLs, you can easily copy and share links but what if you want to customize your links? For example, instead of http://goo.gl/JpAk, you can customize it to http://goo.gl/dotTech.
If you still do not know how to create custom short URLs, just read the rest of this post.
How to create a custom short URL online
Open any web browser. You can use Chrome, Firefox, Opera, etc.
On your web browser, click this link to go to "Bit.do" – a free online URL shortener that supports custom short URLs. Do take note that the said web service will use bit.do as the main domain name and not bit.ly, goo.gl, etc.
Next, just open the website that you want to share. Copy its URL from the address bar.
After which, go back to Bit.do then paste the URL that you copied on the link field.
Under the link field, you can see the "Customize your short link" option. In the text box below it, just type the name that you want to use in your custom short URL.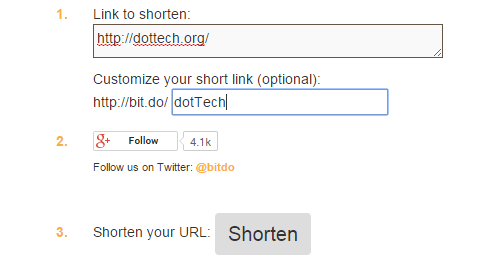 Just make sure to choose a name that's easy to remember. After all, your objective is to make your short URL more share-friendly.
Once you're done, click "Shorten".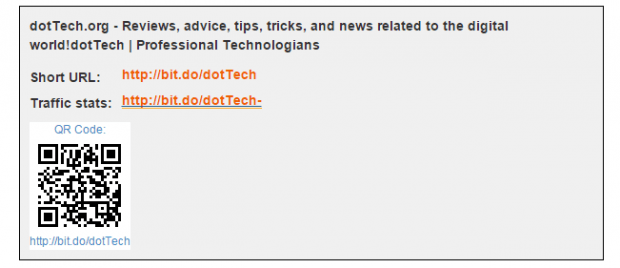 That's it. Bit.do will immediately generate a custom short URL for your site or page. Just copy the short URL and share it to anyone via email, social media, forums, sites, etc.

That's not all. The said web service will also generate a QR code for your shortened link. Plus, you can also monitor its views, clicks and visits.
If you want some good alternatives to Bit.do, you can also try TinyURL and Make.My.
Related Posts