When you're on sites such as Reddit, Twitter and Facebook, you would often see video clips with funny or hilarious texts. They're like the video version of Internet memes. As for those who would like to create their own video memes, here's an interesting tip: you can actually make one just by typing some text.
If you still have no idea as to how it should be done, just refer to the following steps. No need to download or install anything. You also don't need to extract some clips from various videos online.
How to convert texts into funny video clips online
On your Chrome, Firefox or Opera browser, click here to go to "ClipDis" – a free web app that lets you create interesting video clips out of popular movies and TV series.
Once you're on the ClipDis homepage, you can see a text field.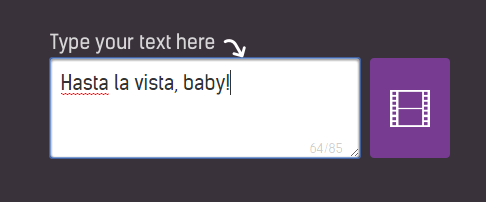 On the text field, just type any text or phrase that you like. It can be a funny phrase or something that you've quoted from a notable movie or TV character. Just make sure that your text won't exceed the character limit (max. 85 characters).
After typing your text, just click the movie clip icon right next to the text field.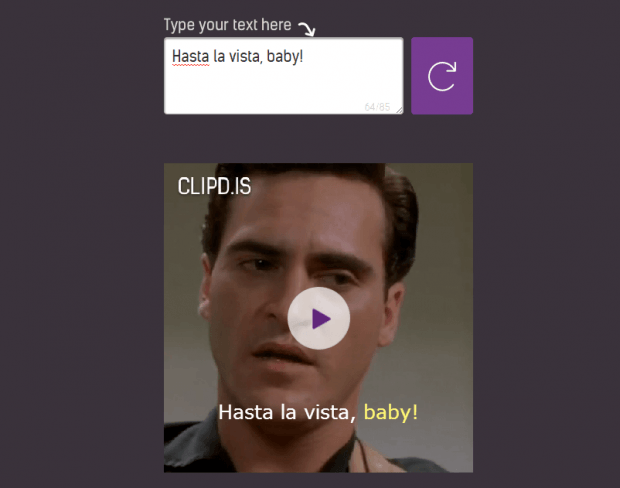 On the area below the text field, you can see a preview of a randomly generated video clip that's based from a popular movie or TV series. You can also see your text on the video clip.
If you want another video for your text, just click the reload icon next to the text field.
Click "Play" to preview the video.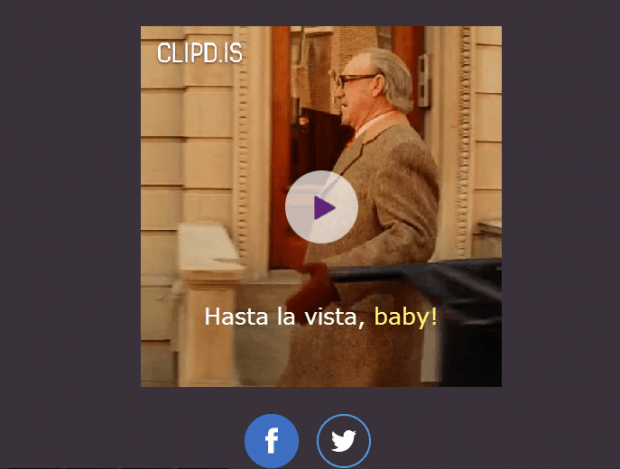 Once you've found the clip that you like, just click any of the sharing icons to share the video clip to your friends on Twitter, Facebook, etc.
It's as easy as that.
Do you know any good alternatives to ClipDis? Feel free to share them in the comments below.
Related Posts