For sending large files, users have a variety of options. The most common is through the use of cloud storage services such as Dropbox and Google Drive. Now, what if you are looking for an alternative option without the need to log in or register for an account? If that is the case, you could opt to send large files with a sharing link that could automatically expire after a specified time or date.
In this post, you will learn another way on how to send large files (of up to 300MB) with password and expiration date.
How to send large files with password and expiration date
On your web browser, click here to go to the homepage of "ExpireBox" – a free web service that lets you send large files online through a link. With ExpireBox, you can upload and send large files of up to 300MB in size.

Next, click "+ Select File" to upload your file in ExpireBox. Wait until the file upload is finished. Once done, you will be taken to your file's user sharing page.
On the said page, check the option for "Activate to protect download link with an auto generated password". This will allow you to secure your file sharing link with a password.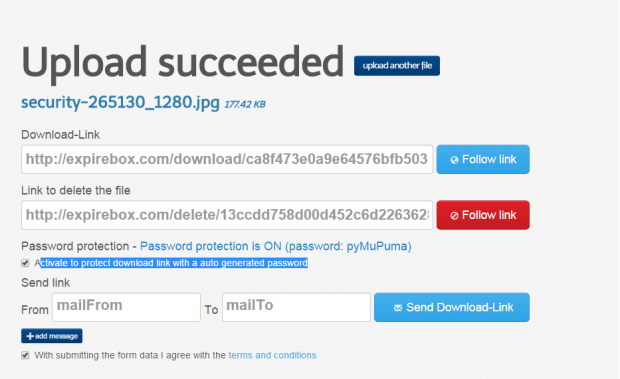 Copy the randomly generated password. Store it somewhere safe.
Next, copy the download link and send it to your friend or contact online via email, IM, encrypted message, etc. Do not forget to give your friend the password or else, he or she won't be able to download the file.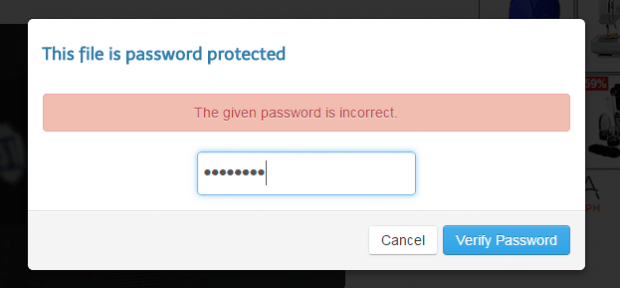 So that's it. You can use the delete link to manually delete the file. If you just leave it be, the ExpireBox system will automatically delete the file two days (48 hours) after the moment it has been successfully uploaded.
Just remember that with ExpireBox, you cannot set a custom expiration date for the download link.
Related Posts