Although Windows 10 is just in its early phrase, there are plenty new features to satisfy Desktop users. However, not all of them is welcomed by testers, especially the new Home location in Windows Explorer. In Windows 10, when you click/tap the pinned Windows Explorer icon on the taskbar, there will be a new place, called Home, shows your recently opened folders and files.
This undeniably provides you the files you're working on in the fastest way. However, it's also the easiest way for those curious eyes out there to see your personal items. I bet you definitely don't want that happens to your privacy. In this article, I'll show you a trick to prevent Home from displaying your stuff.
How to hide recent items in Windows 10's Home location
The weird part of this trick is it has nothing to do with Windows Explorer settings. You will need to do the followings, which contained inside Start Menu settings.
Right click/long tap on the Taskbar and select Properties.
In Taskbar and Start Menu Properties window, select Start Menu tab.
Then you just need to uncheck the box before "Store and display recently opened items in the Start menu and the taskbar."
Hit OK to apply the change.
And that is how you keep the Home location away your files.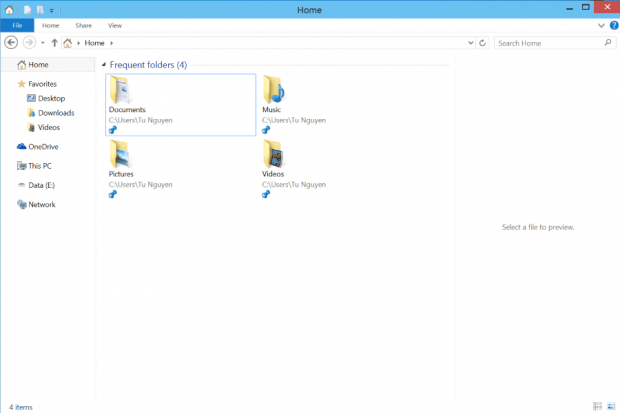 Related Posts