Windows keeps various MRU (Most Recently Used) lists for documents and programs. For example, the Recent Items on the Start menu shows you recently opened documents. You can erase those lists with the freeware MRUClear utility.
You can save the setup wizard to Windows from this Cnet page. Open the setup wizard to add the program to Windows XP/Vista/7. Then launch the MRUClear utility in the window below.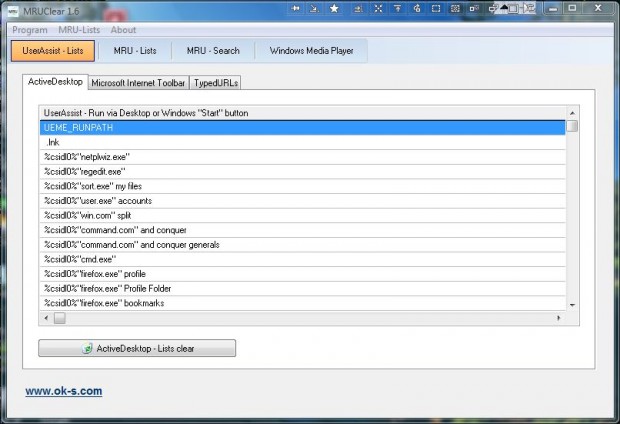 From that window you can clear various MRU lists. For example, to clear the Recent Items list on the Start menu click MRU Lists and the Documents tab. Then press the Documents – List clear button to erase the documents from the Start menu as in the shots below. The first shot shows the Recent Item list before it was erased with MRUClear.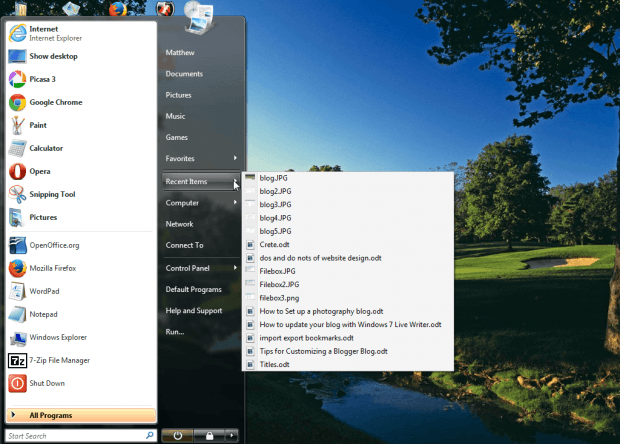 You can also erase lists such as typed URLs in Internet Explorer. Click UserAssist – Lists and the TypedURLs tab. That shows you a list of typed URLs in IE, which you can erase by pressing the TypedURLs – List clear button.
To clear all the MRU lists at once, click MRU-Lists at the top of the window. Then select the All Lists clear option on the menu to erase them.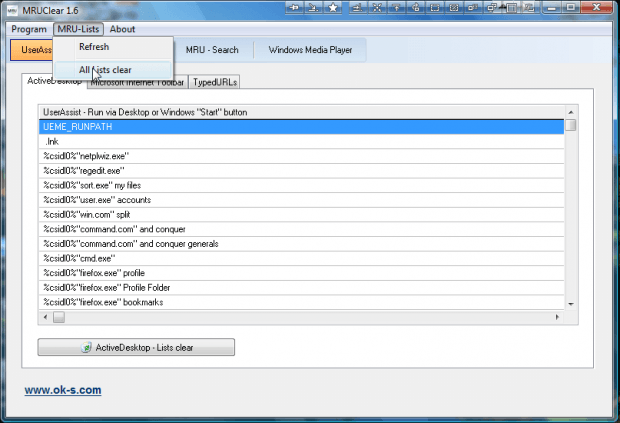 So if you ever need to clear those recently used item lists, MRUClear will certainly come in handy. With it you can clear a variety of MRU lists for Windows Media Player, IE, MRU searches and more!
Related Posts