The more music files you add to your collection, the more time will be required to clean out any duplicates that might sneak in. As such, check out the Similarity software package. With that you can quickly scan for and delete a variety of duplicate audio files.
You can add the freeware version of Similarity to Windows XP/Vista/7 from this website. Click the Download 32-bit or Download 64-bit button to save the software's setup wizard. Run the setup wizard to install the software, and open the program's window in the shot below.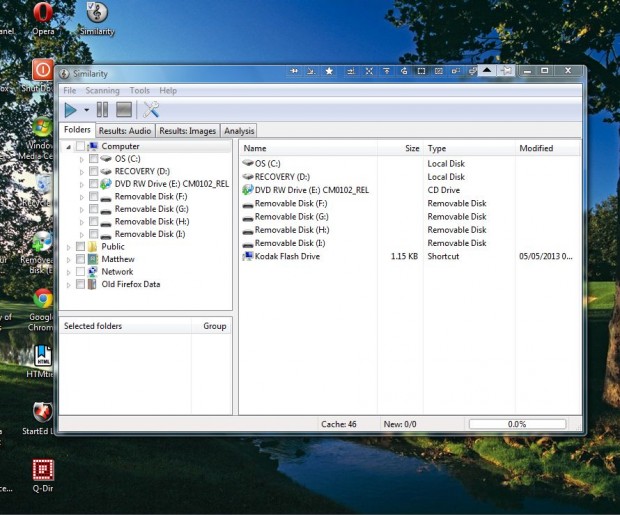 Next, click the Folders tab and select a folder to scan by selecting the check boxes on the directory tree. The selected folders are shown directly below the directory tree. Then press the Start scanning button at the top of the window.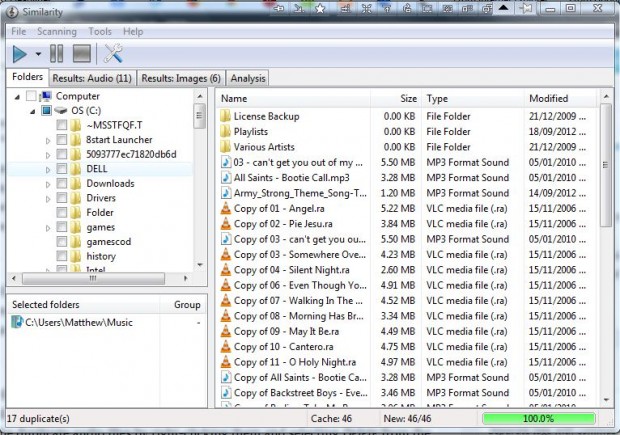 When the scan has finished, click the Results Audio tab. That will show you a list of the audio files with any duplicates highlighted as in the shot below. Now you can erase the duplicate audio files by right-clicking them and selecting Delete from the context menu. Alternatively, press the Del key to delete selected audio files to the Recycle Bin.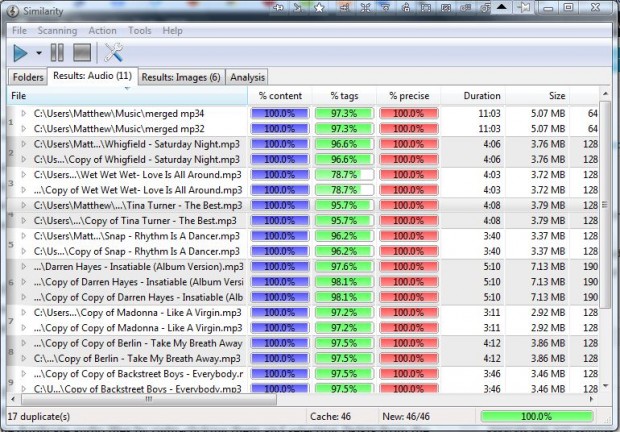 This software also scans for images such as duplicate album art. Click the Results: Images tab to see if there are any duplicate images or album art in the folder. Clicking on the images listed will show you thumbnail previews on the right of window as below. You can delete images much the same as the audio files.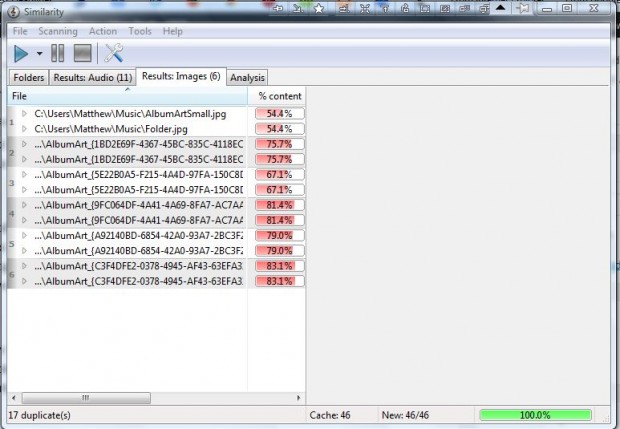 So now you can quickly find and delete duplicate audio files with this software. If you have lots of audio duplicates it could save quite a bit of disk space. The program supports a variety of audio formats such as OGC, MP3, MP2, MP3, WMA, FLAC, WF, APE and ASF.
Related Posts