There are plenty of CD/DVD burner software packages that you can burn audio/picture files to writeable CD/DVD. However, few of those add shortcut options to the Windows Explorer context menu. To burn audio or pictures to CD/DVD directly from the Explorer context menu, check out Explore&Burn.
You can add the software to Windows from the Explore&Burn website. The program is compatible with the Windows XP/Vista/7/8 platforms. Press the Download Now button to save the setup wizard. Then open the setup wizard to install Explorer&Burn.
Next, open Windows Explorer and a folder with some audio files in it. Now right-click on one, or more, of those audio files to open the context menu in the shot below. It will include a Burn files to disc option as in the shot below.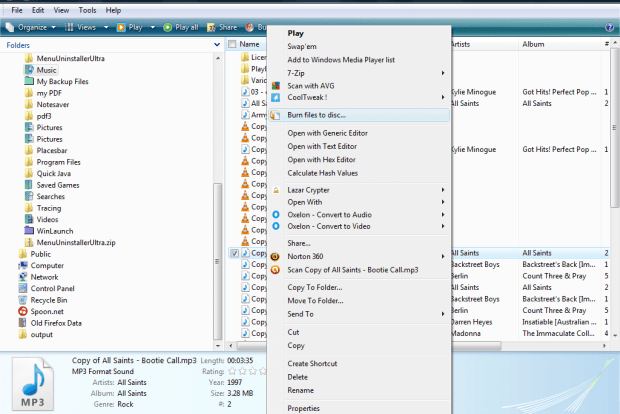 Now you can select that option to open the setup wizard window in the shot below. Insert a writable CD/DVD, and then press Next to go through the wizard. The wizard includes CD/DVD writer drive and burn speed options. You'll also need to enter a title for the disc. When you've selected all the wizard options, click Next to burn the files to disc.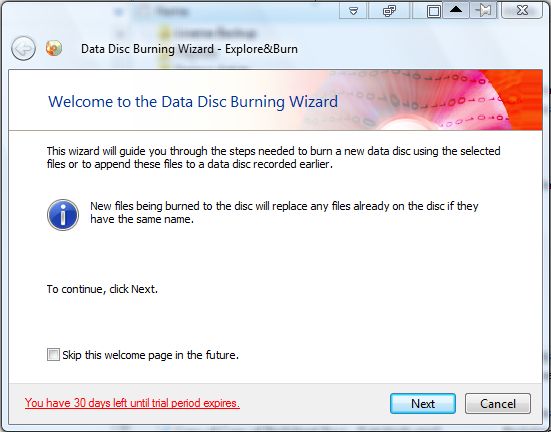 So with this software you can now quickly burn image, audio and video files to disc directly from the Explorer context menu. That provides a handy shortcut for burning files. The software supports a variety of recordable CD or DVD – CD-R, CD-RW, DVD-R, DVD+R, DVD-RW and DVD+RW disc types.
Related Posts