The more recent versions of Firefox don't include the add-on bar, or statusbar, which Mozilla removed with the addition of the Australis theme. However, you can still restore the add-on bar with the The Addon Bar extension for Firefox. That puts the add-on bar back at the bottom of the browser window as it was before the updates.
To add the extension to the browser, press the + Add to Firefox button on this page. Then you'll find a new add-on bar at the bottom of the browser as shown below. It might already include some extension button on the right that you can select to open add-ons.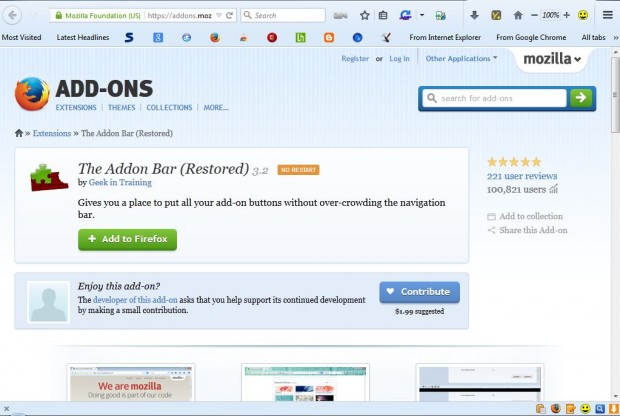 You can further customize the bar by right-clicking it and selecting Customize to open the tab below. There you can drag extension buttons from the toolbar at the top of the window to the add-on bar at the bottom. In addition, you can also drag browser option buttons on the add-on bar.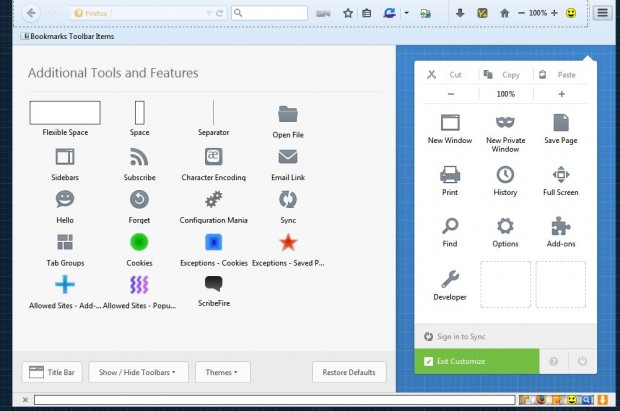 Having this new add-on bar at the bottom of the window is a handy addition to your browser. It will give you another place to add your extension buttons to, and that will clear up space on the Firefox toolbar. In addition, the extension also restores the statusbar area so that it works with extensions with extension such as Version in Add-on bar 1.0, which adds a Firefox version number to the bar.
Related Posts