In Chrome, there are certain tools that you can use to make your tasks easier. For example, you can use add-ons or extensions to instantly translate words. You can also check the meaning of a word on mouse over. That's not all. You can also choose to automatically convert currencies and units on any page or post.
How to automatically convert currency and units in Chrome
Open Chrome then click here to download and install the "autoConvert" browser extension from the Web Store.
Once installed, autoConvert will automatically take you to its Settings tab.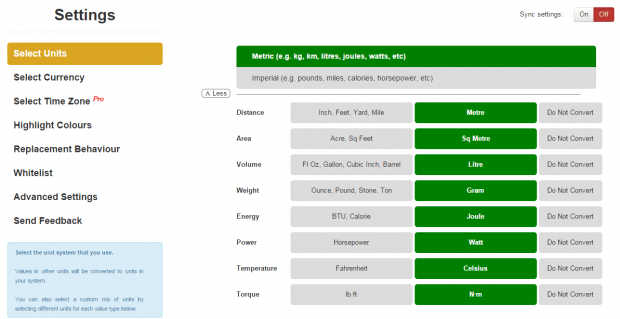 In its Settings tab, make sure to set your preferred units and currencies. You can also change the default unit system.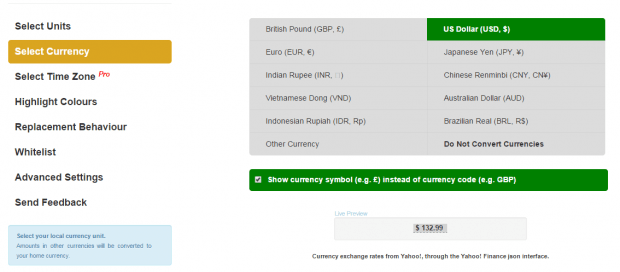 Once done, the changes will be automatically saved. Check the extension's icon on your browser's omnibar. Make sure that it's switched on.

Once enabled, the extension does the rest of the work. So whenever you open or browse a page with a Metric, Imperial unit or currency, autoConvert will automatically highlight those values and change them into your desired value.
For example, if your desired currency is USD and you're looking at a page with a EUR or GBP currency, then all of the currency values in that page will be automatically converted to USD.

To see the converted values, all you need to do is to place your mouse cursor over any value. The converted currency or unit will be displayed in the mouseover bubble.
If you want, you can also reverse the setting and show the converted currency or unit on the page. The original value will then be shown whenever you place your mouse over the highlighted value.
If you do not want to autoConvert to act on specific sites or pages, just add those pages to whitelist and you're done.
It's that simple.
Related Posts