Windows has a user password page, but you can also add extra locks to your desktop or laptop with third-party software. The freeware security application Eusing Maze Lock is one that shows notable innovation. With Eusing Maze Lock you can add a pattern lock to Windows. The program is comparable to the Android pattern lock.
Open this page and scroll down to Eusing Maze Lock, which is compatible with the Windows XP, Vista, 7 and 8 platforms. Click on Site 1, Site 2 or Site 3 to save the software's setup wizard. Then launch the setup wizard to add the software to Windows. When the program is running, you'll find a Eusing Maze Lock icon in the system tray as in the shot below.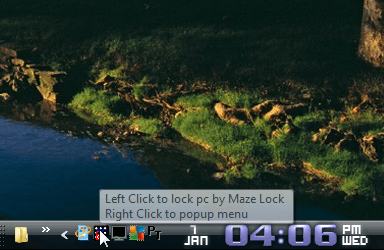 To adjust the lock settings, right-click the Eusing Maze Lock system tray icon and select Configure. That will open the window in the shot directly below where you can adjust the lock pattern. Press the Reset Pattern button to adjust the lock pattern. Then press, and hold, the left mouse button and drag the cursor over a few of the circles to set up a lock pattern. For example, you could drag the cursor over the top three circles from left to right. Click the drop-down list on the Reset Pattern tab to select three, four or five circle lock patterns.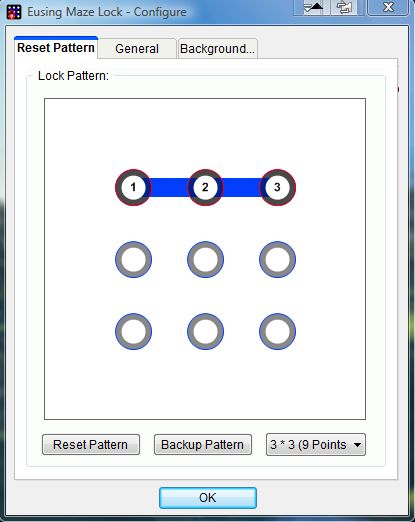 A Backup Pattern window will then open as in the shot below. That window asks you to back up the lock pattern in case you forget it. Press Yes on that window to back up the lock pattern.

Now you can lock Windows by left-clicking the Eusing Maze Lock icon on the system tray. That opens the lock page in the shot below. Drag the cursor over the circles to enter your lock pattern.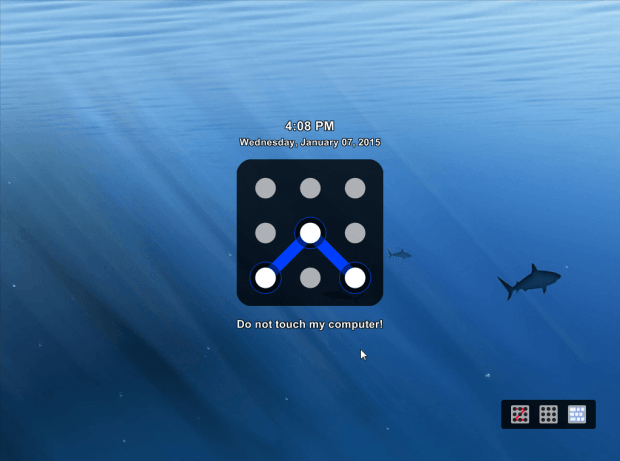 At the bottom right of that page there are three unlock mode options. The middle button is secure unlock mode that doesn't show the lock pattern when you drag over the circles. Select dynamic lock mode in the shot below by pressing the right button. Then you can enter the pattern lock as a password.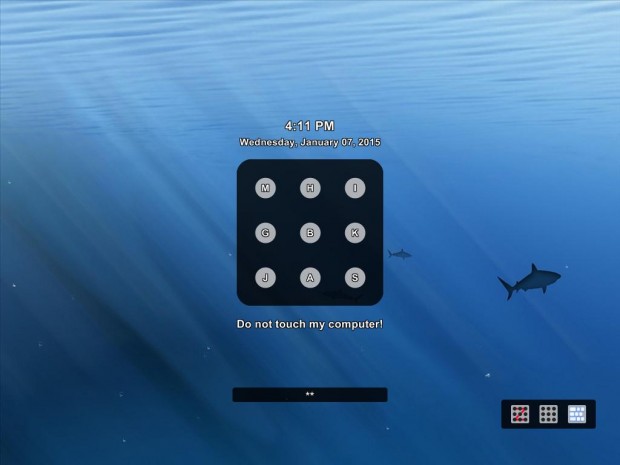 To further configure the pattern lock, press Win + C and select the General tab. That opens the tab in the shot below which includes numerous options. You can also select alternative backdrops for the lock page by clicking the Background tab and pressing the Change Image button.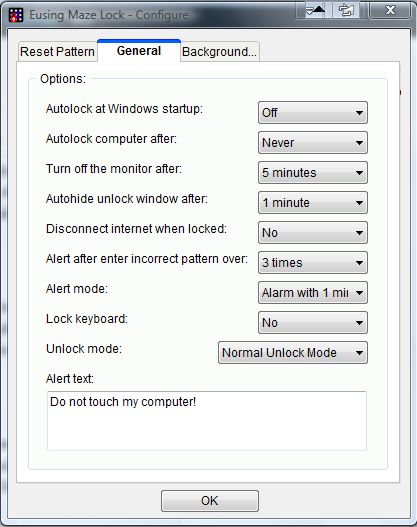 So with Eusing Maze Lock you can now add an extra pattern lock to Windows. With the software you can instantly add locks to Windows when you're logged in, which isn't a security option included with the OS.
Related Posts