User profiles are something included in a number of software packages. You can set up alternative user profiles to log in to Windows with. In addition, you can also set up Firefox user profiles without any extra add-ons.
To set up a Firefox user profile, you must first open the profile manager with the browser's window closed. Open the Start menu, and enter firefox.exe -p in the search box. Alternatively, you can also enter that in Run. Then select firefox.exe -p from the Start menu to open the window in the shot below.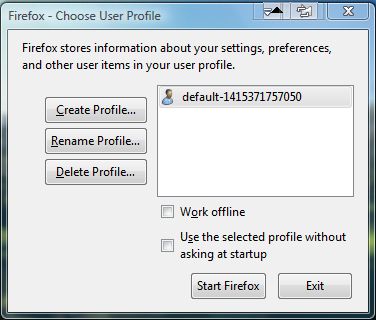 There click Create Profile and press the Next button. That will then open the window in the shot below. Enter a profile name there, and then press the Finish button.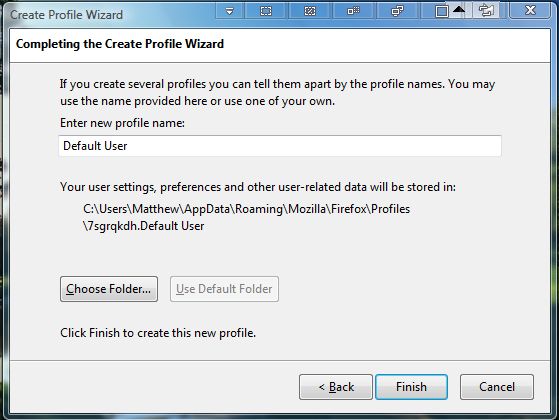 That will then add a new user profile to the window as in the shot below. You can always remove a user profile later by pressing the Delete Profile button. Note the Use the selected profile without asking as startup window check box. If that is not selected, a Choose User Profile window will open each time you open Firefox. Don't select that option.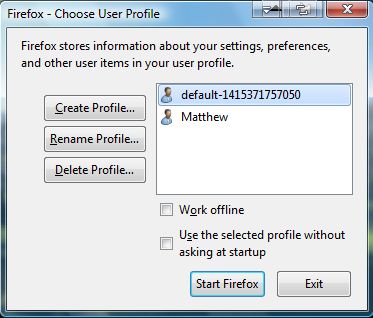 Now when you click on Firefox shortcut, a Choose User Profile window will open. Select a profile and press the Start Firefox button to open the browser's window. A new profile will not include any of the bookmarks and add-ons in your default alternative.
So now you can set up alternative profiles to open Firefox with. To switch between them, add the ProfileSwitcher extension to the browser.
Related Posts