You can watch a variety of films and shows with a Netflix account. To help choose a film or TV show on Netflix, check out the Flix Roulette page. That's an app which you can search Netflix for a random film or show.
Open the Flix Roulette page in the shot below. Then click the Show Movies or Show TV Shows check boxes on that page. Beside those options there is a drop-down list that you can click to select a specific genre. Alternatively, select All to search all genres.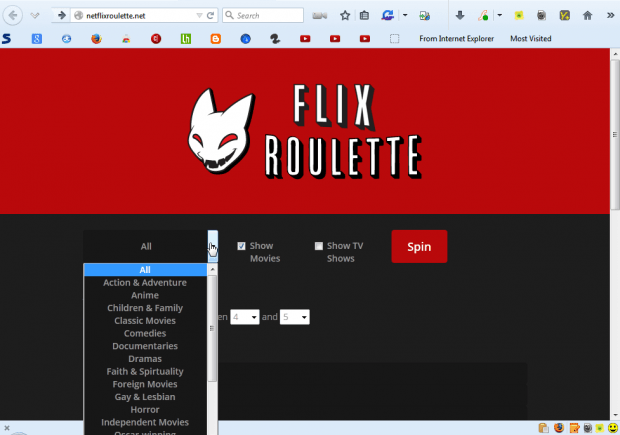 Below that you have some further options. You can select film ratings from the drop-down lists. In addition, you can also enter further filters in the text boxes at the bottom of the page.
Then press the Spin button on the page. A movie suggestion is then shown below the search options that provides brief details for the film. Press the Watch on Netflix button at the bottom of the page to play the movie.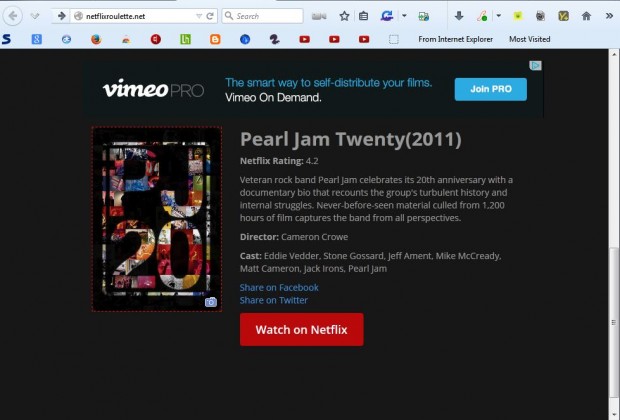 Alternatively, you can always spin again. You get one suggestion for each spin of the Flix Roulette wheel.
So with Flix Roulette you can quickly find a random Netflix film or show to watch. Flix Roulette is also available as an Android app. You'll find further details for the Flix Roulette Android app at this page.
Related Posts