Videos hog more disk space than most other files. Even a brief one or two-minute video could take up four to five megabytes of storage. Loads of videos will take up lots of hard disk space. To free up disk space without deleting videos, compress them with the Free Video Compressor software.
How to free up disk space by compressing videos in Windows
Free Video Compressor is a freeware package compatible with Windows XP, Vista, 7 and 8. The software compresses a variety of video formats such as MP4, MPG, WMV, AVI, etc. Add it to Windows from this page on the Free Video Compressor website by pressing the Download button. Then launch the program's setup wizard to install, and open the window in the shot below.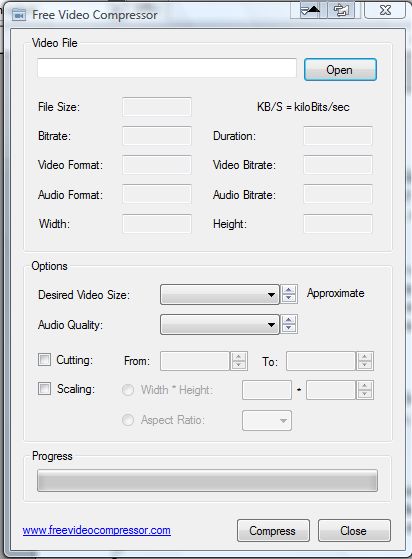 Now click the Open button to select a video file to compress. The software will show you video details such as file size, duration, bitrate and video format as in the shot below.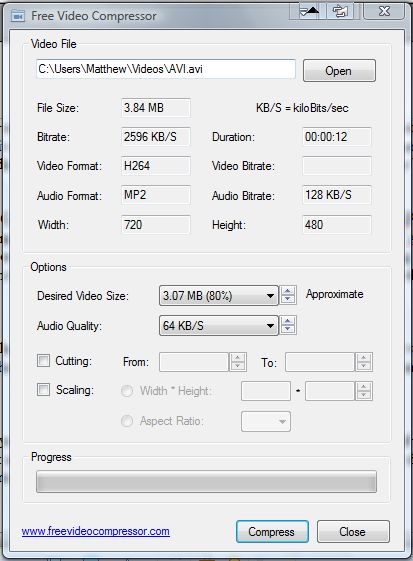 Below that you can select a few file compression options. Click the Desired Video Size drop-down list to select a compressed video size. Below that there is an Audio Quality drop-down list that includes various audio quality settings to select from.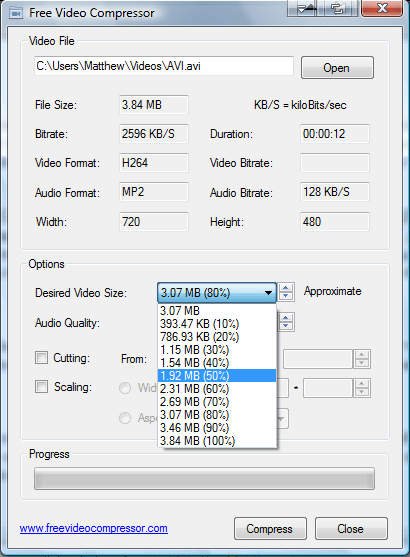 You can also reduce the video's duration. Click the Cutting check box, and then click the small down arrow beside the To box. That will cut the compressed video's duration to the time included in the To box.
Then press the Compress button at the bottom of the window. That will open a Save As window where you can select a folder to save the compressed video to. Press Save to compress the video to that folder. The generated compressed video format is MP4 with an H.264 video codec.
If you have loads of videos saved on your hard disk, you can now free up lots of disk space with the Free Video Compressor program. It will also be handy for compressing video file email attachments.
Related Posts