Torrent files are great for sharing large files such as movies, videos, music albums, software, etc. One of the advantages of downloading files in torrent format (.torrent) is that you can pause and resume your downloads.
If you have a torrent file that you wish to download and save to your Android device, you can do so by following the steps listed below.
How to download torrent files in Android
While µTorrent is a popular torrent client, this post will feature an alternative client/app called "Flud". It's also free to download.
To get started, the first thing you need to do is to download and install Flud on your Android device.
Once installed, open the app.
In the app's interface, tap the "Search" icon then type the name or keyword of the file that you wish to download.
The app will open the search results on your default web browser. Choose any of the links listed in search results.
On the torrent file page, tap "Download Torrent".

The "Complete action using" dialog box will appear. Select "Flud" then tap "Always" or "Just Once".
You will then be taken back to the Flud app. From there you can review the torrent file information and then select "Add Torrent" to proceed with your download.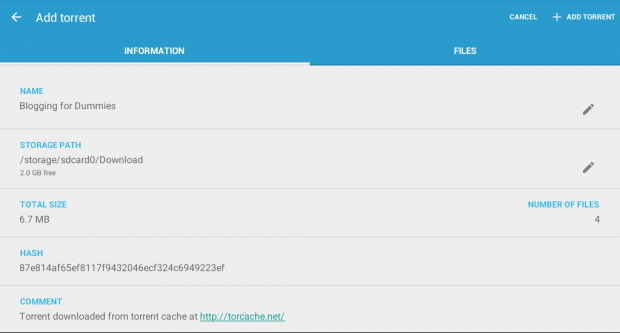 That's it. You may then be able to monitor the progress of your download. You can view the number of seeders, download percentage, estimated download time, etc.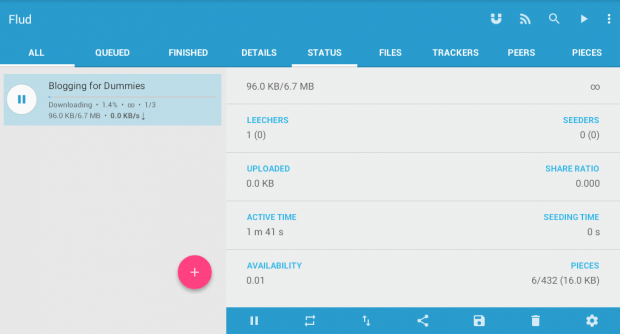 You can also pause or resume your download.
If you want, you can even share the torrent link to others.
It's that simple.
Note: When downloading torrent files, make sure to check whether the file is safe to download. After all, you'll never know whether it contains other harmful content such as malware and viruses.
Related Posts