This article covered how you can set up a mute hotkey with NirCmd by adding a shortcut to the desktop. However, with VolControl you can adjust volume settings with hotkeys without any extra desktop shortcuts. In addition, the software also includes a customizable audio bar.
How to adjust volume with hotkeys without adding extra desktop shortcuts in Windows
Add VolControl to Windows XP, Vista and 7 from this page on the publisher's website. Click Download|GPG Sig (?) to save the software's 7z file. You can extract the 7z file with the freeware 7-Zip utility. Select the 7z file with the utility and click Extract to extract it to a folder from which you can launch the software. When you launch the program, right-click the VolControl system tray icon and select Settings to open the window below.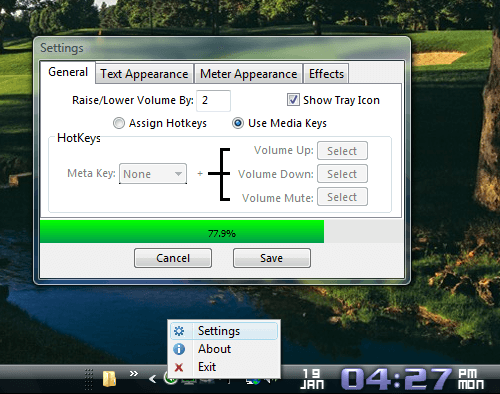 The default hotkeys for adjusting volume settings with VolControl is Win Key + Up, Down or Left. So press Win Key + Up to increase volume, Press Win Key + Down to reduce volume. To mute the volume press Win Key + Left. When you press those keys you'll see a volume level bar as shown in the shot below.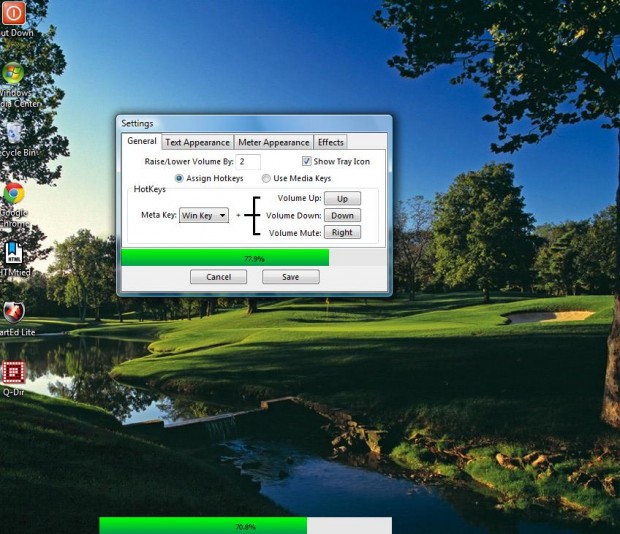 Of course, you can set up alternative hotkeys. Click the Meta Key drop-down list and choose an alternative hotkey from there. Then press the Save button to apply the new keyboard shortcut.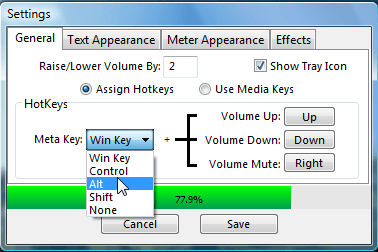 To customize the bar's colors, select the Meter Appearance tab. Click the Main Color circle to choose an alternative color for the bar from the palette. In addition, you can choose another color by selecting the Second Color circle.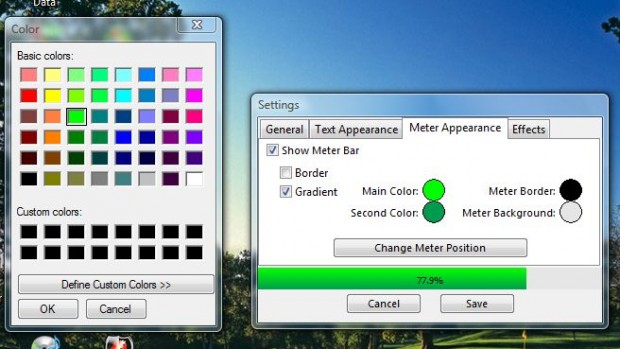 To apply extra effects, click the Effects tab shown below. There you can select alternative effects such as fade in or scroll in from left by clicking the drop-down lists. Drag the bar on that window to adjust the animation speeds of the volume meter. Press the Save button to apply the new effects to the volume bar.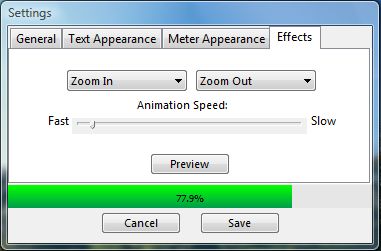 With a customizable volume bar and hotkeys you can select directly from a window, VolControl is a better alternative to set up audio keyboard shortcuts with than NirCmd. Those with media enabled keyboards can also use media keys to adjust volume with the program. The software is also a portable app that doesn't require any installation.
Related Posts