In Twitter, you get constant updates from the users that you follow. You can check their updates from your feed. As you browse through your feed, you can find tweets of all sorts. A tweet may contain texts, links, photos and even videos.
Speaking of which, Twitter also allows you to only view tweets that contains photos and videos. If you go to a user's profile, there's a section there for tweets with photos and videos. Since the photos are usually displayed as thumbnails, you'll need to click on each of them in order to view the larger version.
If you want an easier way to view the larger versions of these photos, you can follow the steps listed below.
How to enlarge thumbnail images on mouseover in Twitter
In Chrome, download and install the "Photo Zoom for Twitter" browser extension.
Once installed, go to Twitter and log in to your account. If you're already logged in, you will need to reload your Twitter tab.
View the profile of any random user and then look for the "Photos and Videos" section. It's located on the left side.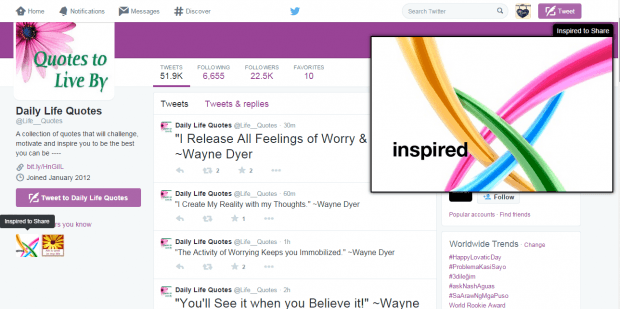 Hover your mouse over the thumbnail image and that's it! You will get a larger view of the photo that you're trying to view. The enlarged version of the photo will be shown on the upper-right side.
Not only that, you can also do the same to profile photos. So go ahead and give it a try.
Just keep in mind that this method will only work if you're using Chrome.
Related Posts