In the Google Search results page, you will get links to sites and pages that are relevant to your search. By default, each result will show the link to a page as well as its description and title. Depending on your query, Google Search might also show other relevant content such as news, images and even videos.
Now, what if you also want the favicon for each site to show up on search? If that is the case, then you can read and follow to the steps below. Do take note that this will only work if you're using Google Search in Chrome.
How to show the favicon for each link listed in Google Search
Open Chrome and then download the "Faviconize Google" extension from the Web Store.
Install the extension on your web browser.
Once installed, the extension will automatically run in the background. No need for additional configuration. It also won't add any icon to your browser's toolbar.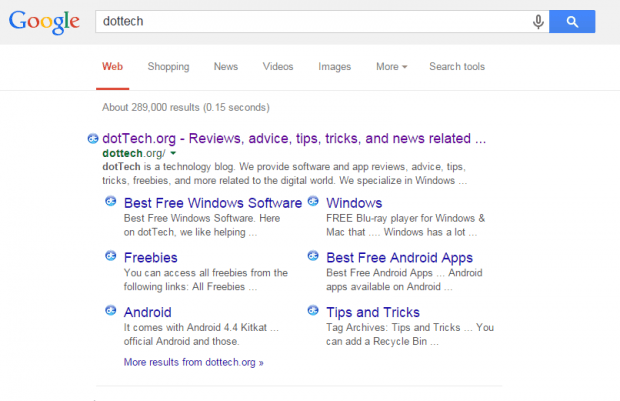 So what's next? Just search the web using Google Search. In Chrome, you can conveniently do this by simply typing your query on the address bar and then press "Enter". If it doesn't work, just go to Google.com then type your keyword in the search box.
That's it. In the search results page, you can immediately notice the small icons next to each link (see image above). For example, Twitter will show its blue bird favicon while Wikipedia will show its trademark "W" icon.
In addition, the Faviconize Google extension to Chrome can also help you determine the reliability of a site by merely looking at its favicon.
Related Posts