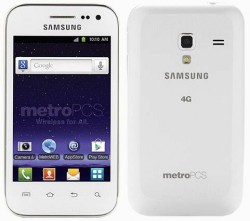 The Samsung Galaxy Admire is also known as the SCH-R720 and is commonly owned on the MetroPCS phone carrier network. You'll know that from the large MetroPCS stamped just above the front display. if you want to find an easy way of gaining root access for your device under the same name you can follow the guide below. We'll teach you how you can start installing custom ROMs with just one click. It's fast, fun and you don't need to be an advanced Android users to follow the steps.
BEFORE WE BEGIN
1. You should have the updated USB drivers. You can find them here by clicking on the link for Samsung.
2. Make sure you have enough battery left on your device before starting the steps.
3. Back up the existing data on your phone such as contacts, pictures, SMS texts and more just in case something goes wrong.
4. You'll need to have a Windows computer to follow the guide. The same will work for a Windows laptop as long as it has a working USb port in the side for connecting the phone.
HOW TO ROOT THE SAMSUNG GALAXY ADMIRE IN ANDROID 2.3.4 GINGERBREAD
1. Download the One-Click rooting file from this link here.
2. Extract the contents to the desktop of the computer.
3. Look for the run.bat file from the extracted folder.
4. Connect the phone to the computer with the USB cable.
5. Run the ran.bat file on the computer and wait until the flashing finishes.
6. You have the Superuser app running on your device now which is giving you root. For those of you who don't find the Superuser application pre-installed you can download the same from the Google Play Store and run it that way.
7. Your device will have root access when it's done. Download BusyBox from the Google Play Store when you are done.
Related Posts