For some of you who don't know what Quick Access is, it's just a name change of Home location in previous builds of Windows 10 Technical Preview (TP).
Since its first appearance, Quick Access/Home makes many users worry about their privacy because it displays every single file/folder they've recently accessed. There was a trick in previous builds to prevent Home location from displaying recent items. However, in Windows 10 TP build 9926, Microsoft finally added an "official" privacy option for Quick Access.
If you don't like Quick Access showing your recently and frequently used items, here's how to stop that.
Open File Explorer.
Select View tab on the menu. Then click/tap Folder Options button to open Folder Options.

In Folder Options, the Privacy options are at the bottom. You may want to uncheck those two boxes to stop Quick Access from showing your recently used files and folders. There is also Clear button to clear all File Explorer history.
Hit OK to apply the change.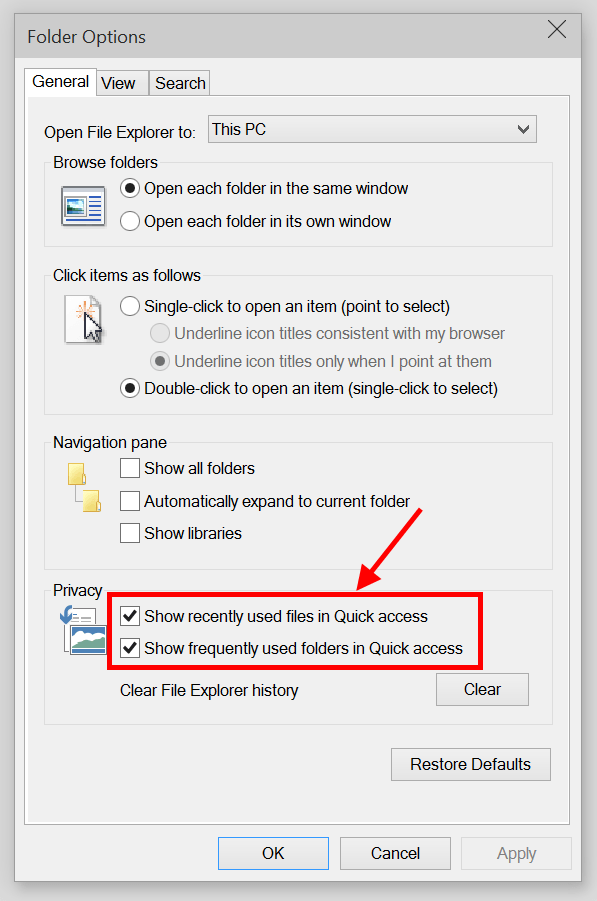 Related Posts