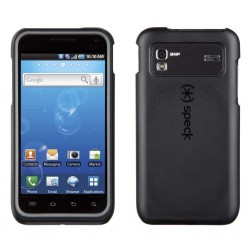 If you dabbled in the custom scene and opened up your device internals with root access, you might want to put those same restrictions back in place again. Luckily there are third-party developers out there who make that possible with dedicated tools to get you back on stock Android and where you want to be.
BEFORE YOU BEGIN 
There are several different variants under the Captivate name. You should only be following this tutorial if you have the Glide version.
You need to have a Windows computer or laptop which runs Windows XP and up. Do not try running the Odin tool from Max or Linux computer as Samsung only make it for Windows.
The following does not void the warranty.
You should have a device with root access before starting.
Make sure you enable USB Debugging mode from the Developer Options menu. tap on the build number seven times from the "About Device" menu available from the Settings to unlock the Developer Options if it needs unlocking.
HOW TO UNROOT THE SAMSUNG CAPTIVATE GLIDE
Download the official stock Android firmware build from here.
Download the version of Odin you can use here.
Extract the Odin folder to the desktop and run the tool.
Boot the smartphone in Download Mode.
Hold the Volume Up + Power at the same time and the phone should boot into the Download Mode.
Now connect the device to the computer using the USB cable.
Click the PDA button from inside Odin and browse for the stock firmware file.
You will need to unzip and extract the firmware folder to find the executable firmware file inside.
Leave the default settings as they are.
Do not check the re-partition box.
Click the Start button to start the flashing.
Do not touch any buttons until it completes.
You'll find Odin giving you a pass message and the device will automatically reboot.
Now your phone is free from root access and running the stock version of Android both Google and your manufacturer intended. Furthermore, the warranty on your Captivate is in working order so long as you have some time left.
Related Posts