URL Link is an add-on for the Firefox browser that you can open text on website pages as links with. With the add-on you select textual links and follow them as if they were real page links. In addition, it also converts mailto links to URLs.
This the URL Link page on the Mozilla website. Press the + Add to Firefox button on that page to install it. Then you'll also need to restart Firefox for this add-on.
Next, select some text on a page that would be a domain name with www and com. For example, you could select Google or Opera. Right-click to open the context menu, and then select Open Selection as in the shot below.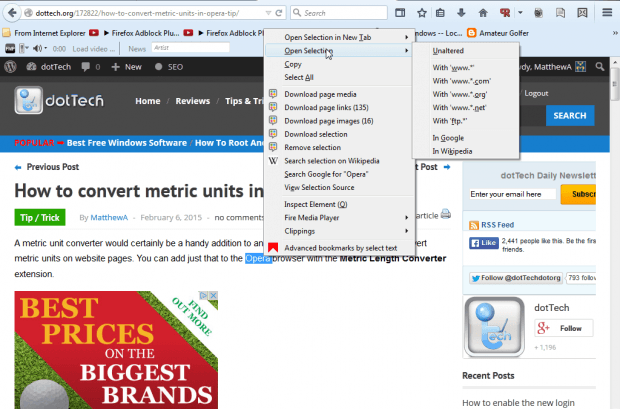 So now there's a new submenu on the Firefox context menu. From there you can select With www.*com to open website pages with the com at the end of the URL. For instance, if you select Google and that option it will open the search engine's page. Select Opera and the With www.*com option to open the browser's home page.
Select further add-on options by pressing the Open menu button and clicking Add-ons. Press the Options beside URL Link to open the window in the shot below. There you can input new entries on the add-on's submenu by entering them in the New entry text box and select a few additional settings.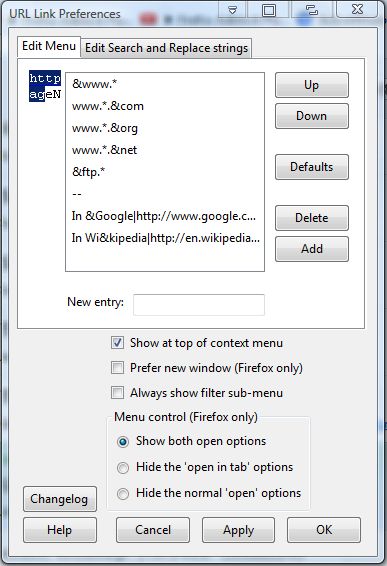 So this add-on gives you a handy shortcut for opening website pages. Now you can open pages from websites even if there aren't any direct links to them on page. You can find further details at the add-on's website.
Related Posts