Bookmarks are great. They help you remember your favorite sites, videos and images. You can also use bookmarks to save important posts and web pages. However, there are instances wherein you can no longer access the page that you've bookmarked. This is most likely due to your bookmark having a broken or dead link.
Now, what will happen if you have over a hundred bookmarks? You cannot just manually search for bookmarks with broken or dead links. That would be such a hassle.
Well, there's really no need for you to go through all that trouble. Just read and follow the steps listed below.
How to scan and remove bookmarks with broken or dead links in Chrome
If you're using Chrome, you can download and install the "Bookmark Checker" extension.
Once installed, click the extension's icon on your browser's omnibar. It will take you to the bookmarks checker page.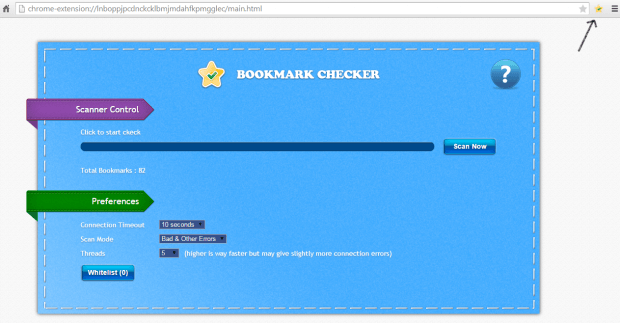 On the bookmarks checker page, click "Scan Now" to start checking for bookmarks with broken or dead links. That's not all. The said extension will also scan for empty and duplicate bookmark folders. You can also edit the preferences if you want.
Wait while the extension is scanning your bookmarks.
Once done, it will take you to its results page where you can view the list of your bookmarks with bad links and connection errors.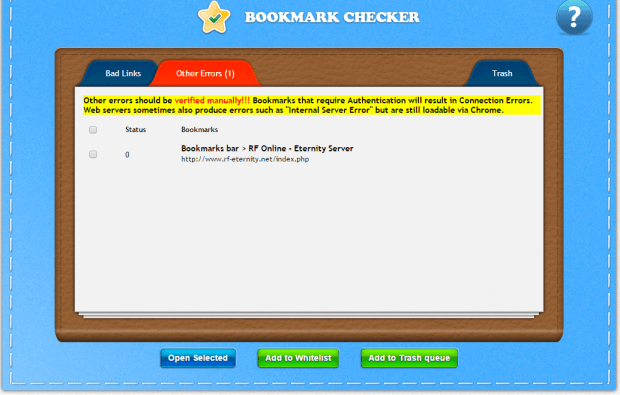 Review the bookmarks on the list and then select those that you wish to delete.
Click the "Add to Trash Queue" button to confirm.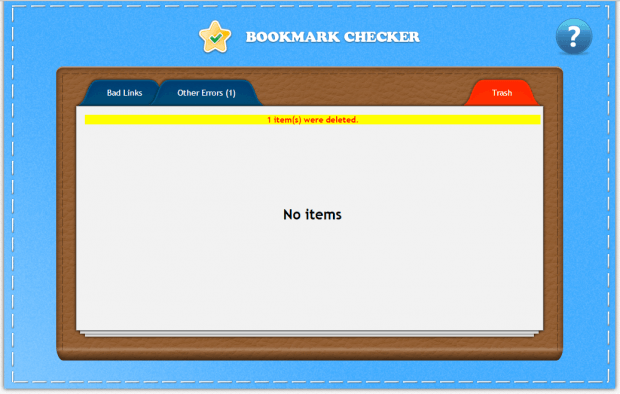 To permanently delete your bookmarks with broken or dead links, go to the "Trash" tab. Select the bookmarks that you wish to permanently delete and then click "Confirm Deletion".
That's it.
Related Posts