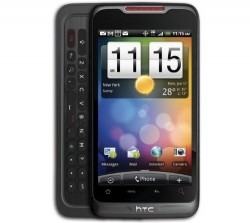 The HTC merge is a smartphone that's coming of age now and the last update it had was 2.3.4 Gingerbread. If you are running the 2.2 Froyo on your device you can use this guide. Do not apply the following steps if you are running the later gingerbread update as it will not work.
BEFORE WE BEGIN
This device has had a few different software updates since its release. The latest is the final stage of Gingerbread. That does not work with this tutorial. Instead, you should only apply the following steps using the Android 2.2 Froyo.
The following guide does void any remaining warranty on the device. You can those privileges back again by returning back to the stock Android software update. That does lock up the system internals again so there is no root access.
Applying the files gives you a temporary root access. There is no permanent root access available. Do not turn off your device if you want to keep the root access alive. You can always apply the same guide again afterwards if you want to gain the same root access once more. There is no limits to the amounts of time you install the file.
You must first enable the USB Debugging mode before continuing. Do that by navigating to Settings > Applications > Development > Check the USB Debugging box.
Enable the Unknown Sources option from the Settings also. To do that simply navigate to Settings > Security > Unknown Sources
HOW TO ROOT THE HTC MERGE IN ANDROID 2.2 FROYO
Download the Visionary APK from here.
Do not extract the file to he desktop this time.
Connect the smartphone to the computer with the USB cable.
Transfer the APK file over to the internals SD card storage space.
You must have a file manager installed on the device. There's several good ones available from the Google Play Store.
Open the file manager and tap to open the APK file you downloaded from the desktop.
Tap the 'temproot now' option from the menu.
The handset is now automatically rooted. You do not have to reboot the device. As soon as you do it's going to lose the rot access.
Related Posts