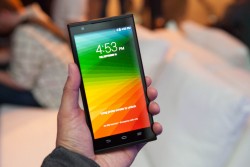 The ZTE Zmax is a smartphone that came out close to the end of 2014. It comes out of the box with Android 4.4 KitKat. There are two phone carrier networks in the United States that let you pick this one up still today including T-Mobile and MetroPCS.
BEFORE YOU BEGIN
There's no point following the steps unless your device is already rooted.
While the following does remove root access it will not work if you have already installed custom ROM on the device.
You can wipe the current custom ROM by entering the recovery mode and choosing to wipe data factory reset. Remember that it does wipe all of the data so you should backup the data you don't want to lose first such as the phone contacts and pictures.
You should already have the SuperSU application on your device from following the rooting guide.
Make sure you have enough battery power for you to use the program without the handset shutting down. You are not connecting to the computer.
HOW TO UNROOT THE ZTE ZMAX
Tap on the SuperSu application available from your app drawer.
Wait until the app opens.
About half way down the screen of options is one called "Full Unroot".
Tap to use that option.
Wait until the tool does its magic. Do not press any buttons until it finishes.
You will need to reboot your device when it's complete. Now when you start the phone the next time you will not have any of the rooted apps or custom ROMs working on your device.
Related Posts